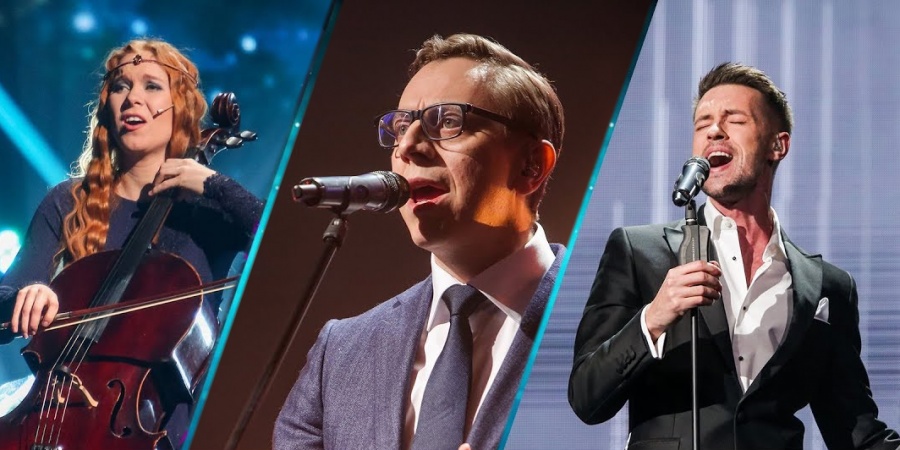 LATVIA
Latvia Supernova 2018: MADARA and Ritvars to the final (update: Markus Riva also qualified)
The second semi-final of Supernova 2018 in Latvia took place tonight, with seven songs competing for just two spots in the final
UPDATED 12 FEBRUARY 2018:
When the result of the second semi-final was announced, it was MADARA and Ritvars who were announced as qualifiers for the final. But during voting on the Supernova website there was a technical failure, meaning that the votes on Riga Reggae was added to the votes on Ritvars, meaning Ritvars was announced as qualifier instead of the correct 2nd place: Markus Riva.

Because of this, the Latvian broadcaster LTV has decided that MADARA, and both Marcus Riva and Ritvars will qualify for the final from semi-final 2, meaning the final will have seven contestants.
Latvia had it's second semi-final of its Eurovision selection Supernova 2018 tonight, with seven performances. The public televoters of Latvia and a jury of music professionals chose MADARA and Ritvars to qualify for the final.
The winner of Supernova will represent Latvia at Eurovision Song Contest 2018 in Lisbon.
Supernova 2018 – Semi-final 2
10 February 2018
MADARA – "Esamība"
Markus Riva – "This Time"
Ritvars – "Who's Counting?"
Hypnotic – "Pray"
In My Head – "Sunset"
Monta – "1000 Roses"
Riga Reggae – "Stop the War U2"
Supernova 2018
Supernova 2018 will consist of four shows: Three semi-finals and a final:

3 February 2018: Semi-final 1
10 February 2018: Semi-final 2
17 February 2018: Semi-final 3
24 February 2018: Final
In each semi-final there will be seven songs competing, and two will qualify to the final via a combination of votes from a jury of music professionals and the Latvian public.

Latvia debuted in Eurovision Song Contest in 2000, and since then, the country has participated every year (18 times) in the contest. The best result was in 2002, where Latvia won Eurovision Song Contest with the song "I Wanna" by Marie N.
The last nine years Latvia finished last in their semi-finals four times, and only managed to qualify for the Grand Final two times