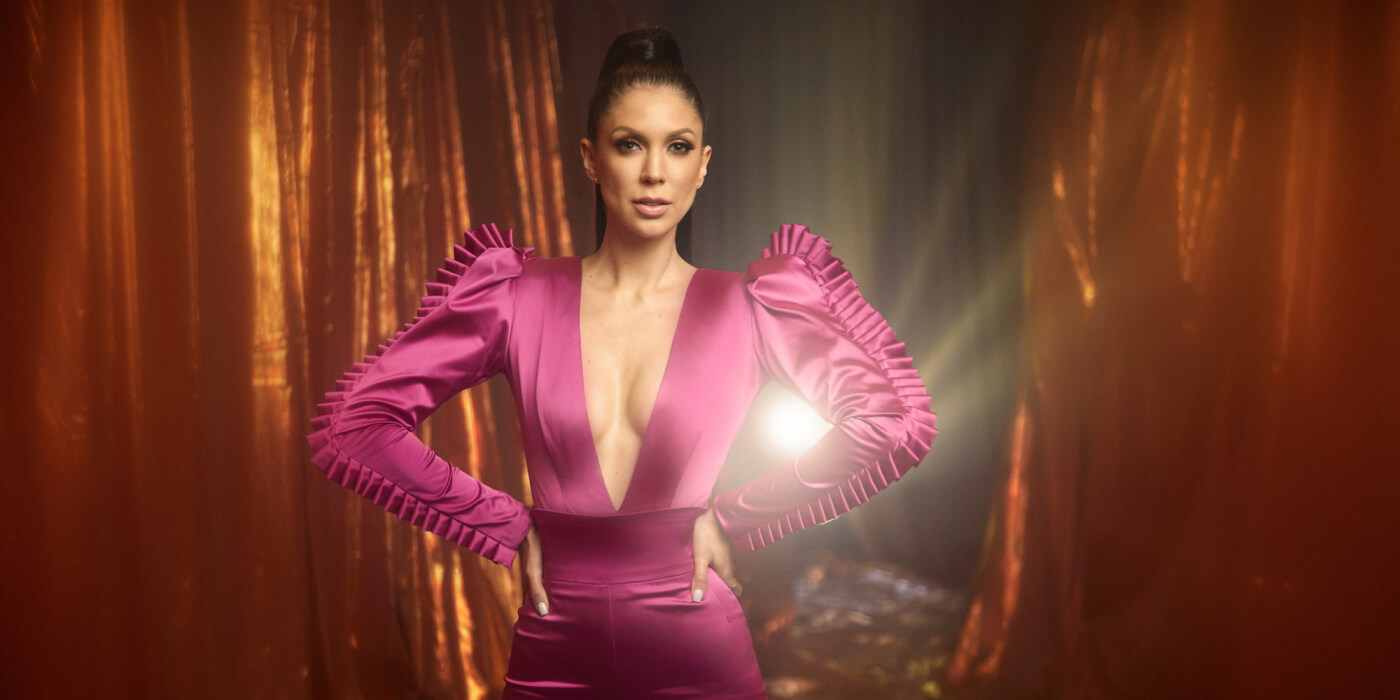 FINLAND
Laura from UMK 2021: "You have to help yourself first to be able to help others"
INTERVIEW Laura has represented Estonia twice but never by herself. This year she's all alone and hoping to represent Finland in Eurovision 2021
Laura Põldvere is no stranger to the Eurovision Song Contest. She represented Estonia twice in the show but she's yet to experience it all by herself. It may as well be this year as Laura is competing in Finland's Uuden Musiikin Kilpailu (UMK) with the song "Play":
– It would be the only logical thing to do, she says while laughing.
– First I was in a group of five girls and then with Koit Toome (Estonia 2017: "Verona"). Going by myself is definitely one of the things I'd like to do in the future... This year or some other year.
I try to joke around by comparing her goal with the lyrics of her UMK 2021 song "Play" where she sings "I'm better on my own":
– That's a funny way to see it!
Nonetheless, that isn't the meaning of the song. Laura wrote the track with Karl-Ander Reismann and Reinis Straume in the spring of 2020 and the COVID-19 situation did play an important part:
– Putting last year into perspective, there was a lot of emotional abuse and that's something people don't talk about because it hurts so much. I took experience from friends and relatives who saw work relationships and personal relationships being affected, she explains.
– Melodically, the verses are pretty low because I am letting the other person play with me whereas the chorus is so high. That's when the power comes out and I shout out "I don't wanna play!"
For Laura, "Play" isn't just a song about overcoming a heartbreak but therapeutic for all sort of relationships and a light of hope that everything will get better.
Put yourself firstLaura
– I want to inspire people to share more and for them to find the strength to move on. Put yourself first and save your energy from relationships that are not worthy.
She makes a curious comparison:
– It's like in an airplane when the oxygen masks come down and they ask you to help yourself first and only then the others. You have to help yourself first to be able to help others.
Why not Eesti Laul?
It is safe to say that this song could've been used for the Estonian national selection but Laura decided to try her luck in the Finnish selection this time. Why?
– It was a decision of mine. I've been living in Finland for a long time and I've been working on a new album with Finnish producers. On top of that, I got to know I was in the finals for UMK in September, so that's why I didn't join Eesti Laul.
In fact, Laura was Estonia's spokesperson in last year's UMK. She loved it so much that she really wanted to take part in the show and if last year she announced 12 points to Aksel (Finland 2020), this year he's her competitor:
– This year I think he has a huge advantage because people are feeling for him. It's pretty bad when you win and don't get to go to Eurovision.
But don't see this as a defeated speech. She already feels like a winner:
– Being amongst the participants is already a huge win for me because my song was picked out of 300 songs. I am already a winner... Even if I place 7th.
"It's always the jury"
As you can imagine and going back to the first paragraph of this article, Laura is an Eurovision fan and it all started when she was a little girl:
– I got into Eurovision because of my dad. At that time, there was this radio station holding a competition to find a singer for Sven Lõhmus, an Estonian composer. I'd listen to the commercial everyday while going to school, she recalls.
She was so young, she didn't feel worthy of the honour but her father convinced her of the contrary: "What do you have to lose?", he asked.
– I sent in my song, a Jazz tune and I won! That's how it all started and how I ended up representing Estonia in 2005.
Laura was a member of Suntribe (Estonia 2005: "Let's Get Loud"). They didn't made it to the Grand Final and this happened again in 2017 when "Verona" ended up not convincing the jury. She doesn't blame them:
– It's funny that it has always to do with the jury. They put us almost last place but people vote for us. The same happened in the Estonian final, she says.
Should we skip the juries?
– Hmm... We have to look at them as the music experts. People who listen to music everyday, every sort of music and people who analyse it. They are there to bring down the subjectivity of it all. It probably matters to them if a melody is too simple or plain as they might prefer something more complex.
It's a festival where everyone can come together and share the love for musicLaura
This hasn't obviously influenced Laura's love for the contest who sees it as a competition that heals us and gives us hope:
– For me, it's always been a celebration of different cultures and languages. It's a festival where everyone can come together and share the love for music and music is something that heals us and gives us hope.
UMK without audience
It's pretty obvious that the majority of national selections will be held without an audience and even Eurovision may go the same route. Laura has thought of it as UMK will not have a live audience:
– This may be good for me. I've always seen Eurovision as a TV show. It's obviously good when you have the audience to give you that boost but the most important thing for me is to be on stage and talk to people through the camera, she explains.
With that idea in mind, she feels confident that the message is still going to be portrayed:
– It's weird because you don't know where your audience is but we still have the chance to talk to people and it doesn't change the fact that I can share my energy with people at home.
As a conclusion, Laura Põldvere sees this UMK participation as a way of spreading hope and is certain that it will all get better:
– I hope that my song gives people the hope they need and I am sure everything will eventually get better... Or the other option is that the world will just end, she concludes before laughing out loud.