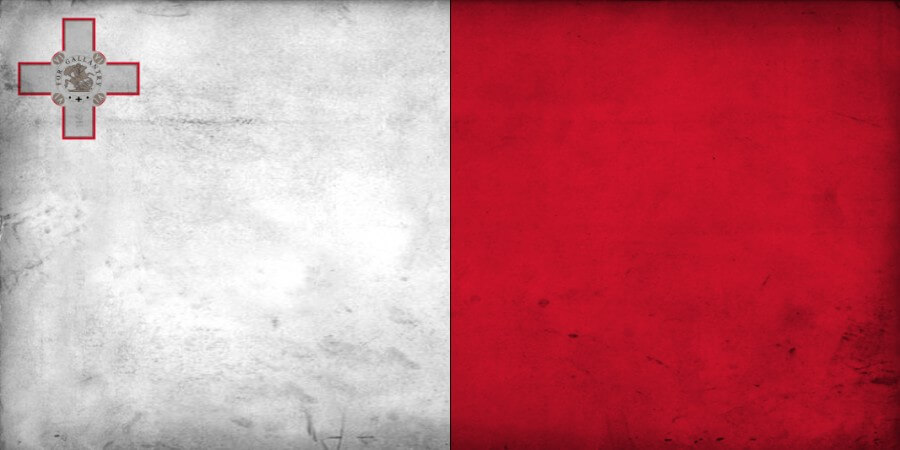 MALTA
Malta: Eurovision candidates revealed
The 49 candidates for MESC (Malta Eurovision Song Contest) 2016 have been revealed. 20 will proceed to the Semi-final on 22 January 2016. Final on 23 January 2016.
MESC 2016 will be back in January, and tonight the Maltese broadcaster TVM announced the 49 candidates. 153 songs were initially received in total, and 49 have now been selected. Out of the 49 candidates only 20 will proceed to the Semi-final of MESC 2016.
22 January 2016: MESC 2016 Semi-final
23 January 2016: MESC 2016 Final
The venue will be the Mediterranean Conference Centre in Valletta.
Candidates for MESC 2016
Francesca Bonanno - "96"
Jasmine Abela - "Alive"
Deborah C - "All Around the World"
Chaya Fenech - "Bare Your Soul"
Kurt Cassar - "Battle Zone"
Lyndsay Pace - "Beautiful"
Andre Curmi (Dre) - "Brave"
Cherylis & Mikhail - "Breaking Point"
Cherylis - "Breathe"
Jessika - "Can't Let Go"
Danica Muscat - "Castle"
Ira Losco - "Chameleon (Invincible)"
Francesca Borg - "Dancing in the Rain"
Domenique Azzopardi - "Empty Hearted"
Jean Claude Azzopardi - "Exceptional"
Corazon (Mizzi) - "Falling Glass"
Kelly Ann Mintoff - "Feeling Alive"
Dominic - "Fire Burn"
Iona - "Fireworks"
Raquel Galdes - "Flashing Lights"
Franklin Calleja - "Flawless"
Danica Muscat - "Frontline"
Paul Cuschieri - "Go Beyond The Shore"
Brooke - "Golden"
Nazjo Rotin - "Gone"
Q - "Higher"
Jessika - "Hush Hush"
Dario Mifsud Bonnici - "I Love You"
Franklin Calleja - "I Won't Surrender"
Christabelle Borg - "Kingdom"
Stefan Galea - "Light Up My Life"
Kimberley Cortis - "Lighthouse"
Franklin Calleja - "Little Love"
Neville Refalo - "MI-MI-MIND"
Joseph Portelli - "Paper Boats"
Panama Band -Simaria - "Reaching"
Sarah Crystal - "Right Here With You"
Aidan Cassar - "Rule The World"
Klinsmann Coleiro - "Someday"
Julienne Liberto - "Tell Me What You Wanna Do"
Ira Losco - "That's Why I Love You"
Jessika - "The Flame"
Kyle Mangani & Maxine Pace - "Tonight"
Daniel Testa - "Under the Sun"
Amy Agius - "Victory"
Kaya - "Without You"
Maxine Pace - "Young Love"
Malcom - "Your Kiss"
Laurence Gray - "You're Beautiful"
Rules of MESC 2016
Last year's winning artist may not participate as a performer in the Contest.
All artists participating in lead role must be of Maltese nationality or hold dual citizenship, one of which Maltese. Authors and composers may be of any nationality.
Submissions will be received on 29th and 30th October 2015. In addition to the original song, artists need to submit a recording of another song, which can be a cover version, or a song that has already been published.
Twenty songs will be announced in November 2015. The finalists will perform live with backing vocals in the Contest. The panel of Judges will be made up of six judges. Televoting will represent the vote of a seventh judge. Artists will be allowed to interpret two different songs during Part 1 of the Final Phase.
Fourteen songs will qualify for the Final Phase – Part 2. Artist will be allowed to interpret one song during Part 2 of the final phase.
The winning Artist will be eligible to represent Malta in the forthcoming edition of the Eurovision Song Contest to be held in Sweden in May 2016.
Malta debuted in Eurovision back in 1971 and has been in the contest 28 times since - without a victory. Best result is two runner-up's in 2002 (Ira Losco - "7th Wonder") and 2005 (Chiara - "Angel"). The worst results are the first two years, 1971 and 1972, where they finished last. Since the introduction of Semi-finals in 2004 Malta qualified for the Grand Final 7 out of 12 times.