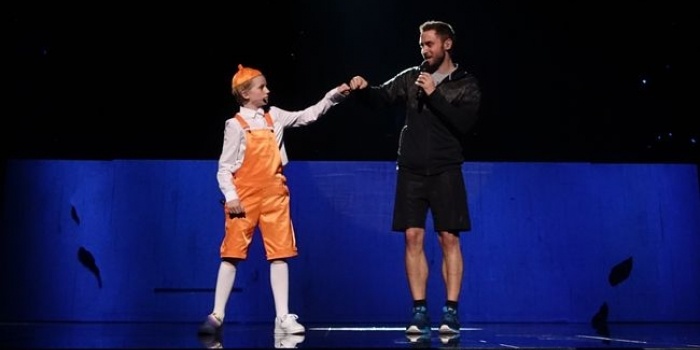 STOCKHOLM 2016
Måns and his heroes will open Eurovision 2016
The opening act for Semi-final 1 in Eurovision Song Contest 2016 will bring life to Måns' animated heroes
In just two weeks we have the Grand Final in Eurovision Song Contest 2016, and the rehearsals have already started in Globen Arena in Stockholm.
The opening act for the first Semi-final is one of the things that has been rehearsed in the arena the last few days, and here we will se that Måns has the main role in the opening of Eurovision 2016
His winning song from 2015, "Heroes" gets new life literally when the computer animated projections are transformed into human flesh and blood, in the form of an army of children. A bit like what we saw in this year's final of Melodifestivalen, also in Stockholm.
Here his animated friend came to life for the first time. A real boy and a child choir accompanied Måns on stage.
Hopeful feelings
Måns says:
– Basically it is the same act we did for Melodifestivalen, and it is all about conveying the same hopeful feelings. This time it starts very dark, for later to brighten up in hope.
A huge children's choir appears on stage, with green grass on the LED floor. Green trees popping up in the background and replace the gloomy darkness.
– It is to supposed to mirror somehow the times we live in, and what we hope we are heading towards. We tear down the walls and build bridges, which of course is the whole reason that Eurovision exists.
Semi-final 1 takes place on 10 May 2016 live from Globen Arena in Stockholm.