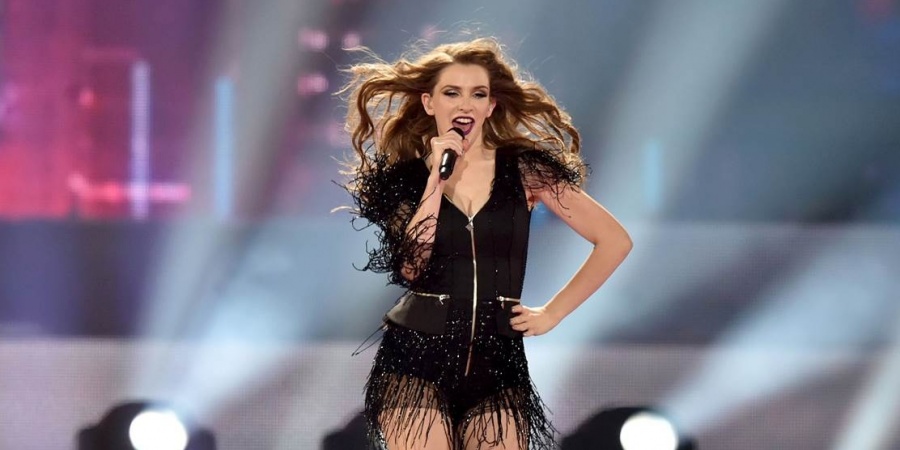 NORTH MACEDONIA
Media: North Macedonia out of Eurovision 2018 as things stand
North Macedonia will dance alone in 2018 as things stand. According to media Macedonia will not be able to participate in Eurovision 2018 due to unpaid dept to EBU
UPDATE 17 NOVEMBER 2017:

North Macedonia is participating in Eurovision Song Contest 2018

The "final" list of participating countries was revealed on 7 November 2017, firstly without North Macedonia on the list but 10 days later it was confirmed that North Macedonia will participate in Eurovision 2018.
According to the online media ESCToday North Macedonia will not be able to participate in Eurovision Song Contest 2018 in Lisbon due to unpaid dept. The same happened to Romania back in 2016, when the country was kicked out of EBU due to unpaid dept.
The Macedonian broadcaster MRT (Macedonian Radio Television), has an outstanding dept towards EBU (European Broadcasting Union), and until this dept is paid, the viewers of MRT will not have access to European sports championships, Eurovision Song Contest, foreign productions, documentaries and films distributed through the "Eurovision" network of EBU.
As a result of non-payment of debt, FYROM's public service broadcaster Macedonian Radio Television (MRT) currently does not have access to the EBU's Member services, including the Eurovision News and Sports News Exchanges, the right to broadcast specific sporting events, legal, technical and research expertise and lobbying services. MRT will also not participate in the 2018 Eurovision Song Contest as things stand but will continue to take part in the Junior Eurovision Song Contest in NovemberEBU statement to ESCToday
Please notice, that the statement from EBU to ESCToday says: "as things stand". This could mean that if the dept is paid and settled, then there's a chance for North Macedonia to compete in Eurovision 2018. We strongly hope!
€ 500.000
Sources within MRT's Program Council, who wished to remain anonymous, has revealed that the debt exceeds 500.000 Euro, compared to a yearly budget of 20 million Euro for MRT in total. When Romania was expelled from EBU in 2016, the dept was then €14.5 million Euro.
The dept means that EBU has put sanctions on MRT, says Claire Rainford, EBU's Senior Communications Officer:
– Unfortunately, the Macedonian Radio-television has no longer access to our services until it pays off its debt, says Claire Rainford, without revealing the sum that the MRT owes to EBU.
North Macedonia first appeared in Eurovision Song Contest 1998, and has been participating 17 times.
Macedonia hasn't had the greatest results in Eurovision. The best result was in 2006, where Elena Risteska finished 12th with the song "Ninanajna". They never came last, but only managed to qualify for the Grand Final 5 times out of 14 since the introductions of semi-finals in 2004. The last ten years they have only qualified for the Grand Final one time: In 2012 (Kaliopi - "Crno I Belo").