Eurovision Song Contest 2018: Lisbon
Eurovision Song Contest 2018 will be held in Lisbon in May 2018. Find all the information about Eurovision 2018: Date, City, Participants, Arena, Eurovision Village, Euroclub and Euro Fan Café
Eurovision Song Contest 2018 will be organized by the Portuguese public broadcaster Rádio e Televisão de Portugal (RTP).
When is Eurovision 2018?
The Eurovision week will have three shows: Semi-final 1 on Tuesday, Semi-final 2 on Thursday and the Grand Final on Saturday:
All the shows will start at 21:00 CEST.
Hosts of Eurovision 2018 are Filomena Cautela, Sílvia Alberto, Daniela Ruah & Catarina Furtado.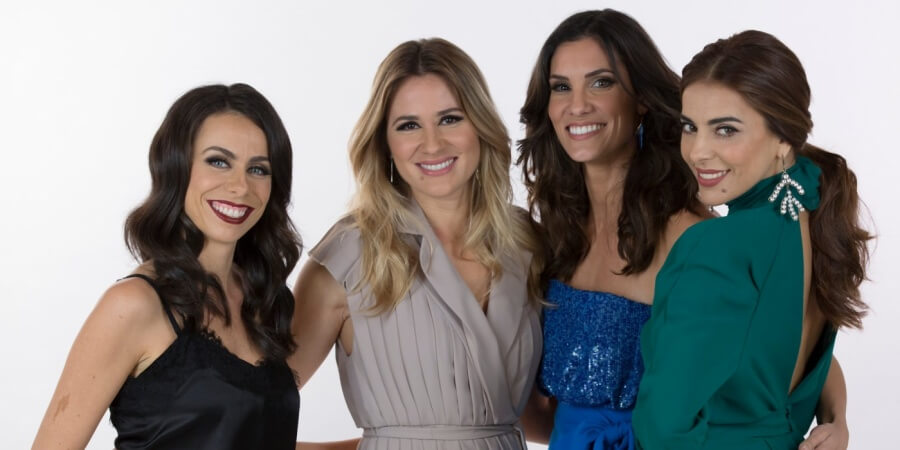 How to watch Eurovision 2018
The Semi-finals and the Grand Final will be shown on TV in the participating countries. Some of the countries only broadcast the Semi-final in which the country is participating.
The live shows will also be streamed live on YouTube
The live stream will be without commentary
USA, Canada, Brazil and South Korea: The stream will not be available without a VPN
Viewers from USA can watch the Grand Final live via Logo TV or via VPN
Host City: Lisbon
The Portuguese public broadcaster Rádio e Televisão de Portugal (RTP) announced on 15 May 2017 that Eurovision Song Contest 2018 will be held in Lisbon. This was confirmed on 25 July 2017 by RTP.
Besides Lisbon, other cities had shown interest for hosting Eurovision 2018: Guimarães, Gondomar, Faro and Santa Maria da Feira.
Arena: Altice Arena
Location: Rossio dos Olivais, 1990-231 Lisboa, Portugal Google Maps
Website: arena.altice.pt/en
Metro station: "Oriente"
Red Line
The arena for Eurovision 2018 will be Altice Arena (former called MEO Arena, originally Pavilhão Atlântico).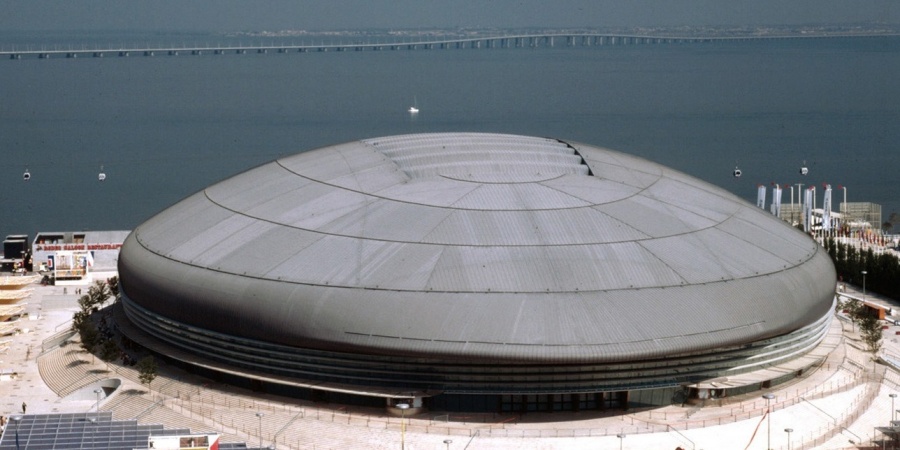 The Altice Arena is perfect for a huge event like Eurovision Song Contest. With a capacity of 20,000 it is one of the largest indoor arenas in the EU. The arena is placed very central in Lisbon with well branched infrastructure.
The Altice Arena has hosted several big events, including:
1999: World Youth Championship in basketball (under 19)
2005: MTV Europe Music Awards
Concerts: Justin Bieber, Adele, Lady Gaga, Britney Spears, Kylie Minogue
The stage is designed by Florian Wieder, and is inspired by the hull of a ship and reflects Portugal's history and culture.
Participants
EBU Member Broadcasters, on behalf of their countries, had until mid-September 2017 to formally submit their applications to take part in Eurovision 2018. The "final" list of participating countries was revealed on 7 November 2017, but was modified 10 days later with North Macedonia added.
43 countries will participate in Eurovision Song Contest (confirmed by EBU):
Who's in which Semi-final?
The semi-final allocation draw for Eurovision Song Contest 2018 took place on 29 January 2018 in the City Hall of Lisbon. The draw determined which countries are allocated to which of the two semi-finals.
Tickets
Tickets were released in batches. The first batch of tickets for Eurovision 2018 went on sale on 30 November 2017, and the 4th and last batch of tickets went on sale on 5 April 2018. All live shows are sold out, but there are still tickets available for some of the rehearsals. Read more: How to get tickets for Eurovision 2018
Eurovision Village: Praça do Comércio
Google Maps
Metro station: "Terreiro do Paço"
Blue Line
When: 4 May to 12 May 2018
Eurovision Village is the official festival area in Lisbon during Eurovision Song Contest 2018. In Eurovision Village you can see live performances by artists, DJs, special events and public viewing of the shows broadcasted from the Arena.
Eurovision Village will be at Praça do Comércio (also called "Terreiro do Paço"). Praça do Comércio is the largest of Lisbon's squares located just next to the Tagus river. The square has traditional painted buildings lining the three sides and a magnificent statue of King José I positioned in the centre. Praça do Comércio was traditional where traders would sell their foreign goods.
Eurovision Village – Schedule

Friday 4 May
19:00 – Sweden, Finland, Norway, Iceland, Denmark, Estonia, Cyprus, FYR Macedonia
21:30 – Beatbombers
23:30 – Fireworks

Saturday 5 May
19:00 – Latvia, Albania, Belgium, Switzerland, Portugal
21:30 – "Lisboa Open House"

Sunday 6 May
16:00 – Carlos Paião Tribute
17:00 – Blue carpet on big screens
20:00 – Doce tribute - Ana Bacalhau, Selma Uamusse, Marta Ren, Catarina Salinas.

Monday 7 May
19:00 – Montenegro, Ukraine, Serbia, Georgia, Hungary
21:30 – Banda do Mar
23:00 – Waldemar Bastos

Tuesday 8 May
19:00 – Australia, Russia, Austria, Romania
20:00 – Semi-final 1 broadcast

Wednesday 9 May
21:30 – Metropolitan Orchestra of Lisbon and Voces Caelestes Choir

Thursday 10 May
20:00 – Semi-final 2 broadcast

Friday 11 May
21:30 – Orelha Negra
23:00 – Capicua and Guerrilha Cor-de-Rosa

Saturday 12 May
17:00 – Symphony
18:00 – Ruslana
20:00 – Grand Final broadcast
Euroclub: Ministerium
Location: Ministerium at Praça do Comércio (right next to Eurovision Village) Google Maps
Metro station: "Terreiro do Paço"
Blue Line
When: 6 May to 12 May 2018
The Euro Club is the venue for some special parties, the official after parties and performances by participants.
Access to Euroclub is for accredited persons in the categories fans (F), delegations (D) and press (P). There will not be special OGAE accreditations for OGAE members (like Malmö 2013 and Stockholm 2016), and fans will not have access to Euroclub with special tickets (like Copenhagen 2014 and Kyiv 2017).
It was earlier announced that Euroclub would have taken placein the Dance & Night Club Lust in Rio in the Cais do Sodré neighborhood in Lisbon, but that has changed due to security issues. The new location is the club Ministerium, right next to Eurovision Village.
Euro Café: MoMe
Location: Avenue 24 de Julho 68, 1200-869 Lisboa, Portugal Google Maps
When: 5 May to 12 May 2018
Website: ogaeeurocafe2018.ogaeportugal.pt
Facebook: @EuroCafe2018Lisbon
Train station: Santos
Euro Café (also known as Euro Fan Café) is the place for fans to meet for parties and special events during the Eurovision week.
Euro Café will open its doors for Eurovision fans from 5 May to 12 May, and will be located at MoMe Lisboa – one of the newest clubs in Lisbon. MoMe has three different floors: Restaurant, bar and discotheque. Every evening, there will be two dance floors with different DJs on each, and some nights, there will be live performances.
The programme will divided into two parts: Day and night. The daytime programme will be open to the public while the nightly events will, due to space restrictions, only be open to OGAE members who has bought a weekly pass for Euro Café. Read more on the Facebook page for Euro Café.
Blue Carpet: Museum of Art, Architecture and Technology (MAAT)
Location: Av. Brasília, 1300-598 Lisboa, Portugal Google Maps
Train station: Belém, Linha de Cascais (Three stops with regional train from Cais do Sodré)
Website: maat.pt
The Red Carpet (or actually blue carpet) will take place at the Museum of Art, Architecture and Technology (MAAT) on Sunday 6 May 2018.
At the Blue Carpet all the contestants are presented for the press, fans and guests with lots of beautiful dresses, festivitas and selfies.
After the Blue Carpet, the Opening Ceremony of Eurovision 2018 takes place at Lisbon's Electricity Museum.