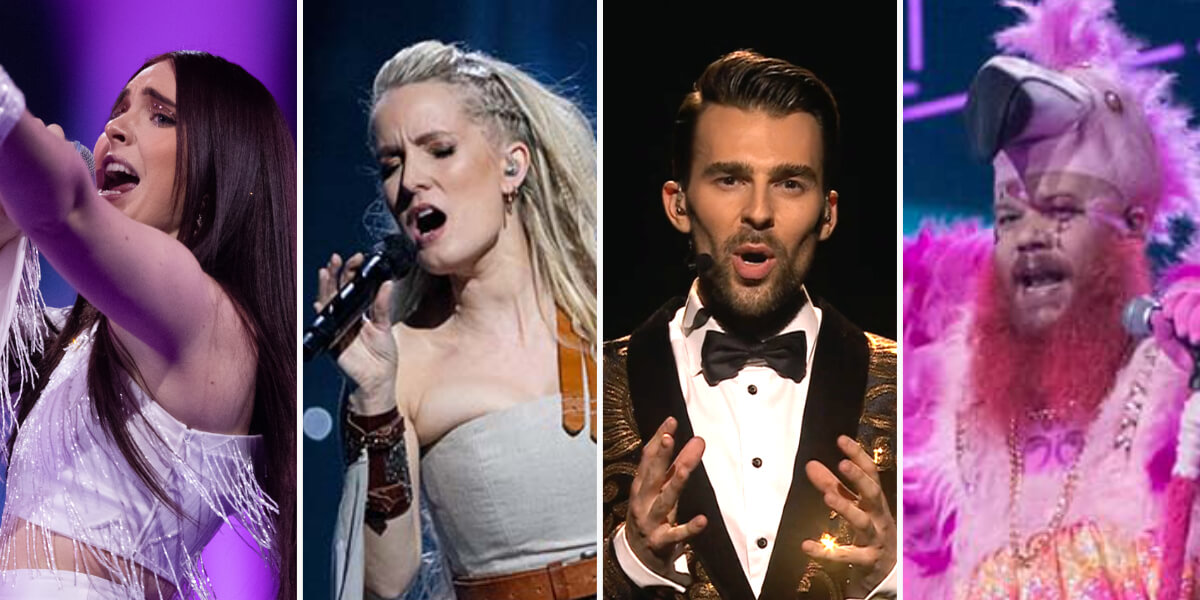 NORWAY
Norway's Melodi Grand Prix 2022: Four artists get a last chance
Mari, Maria, Kim and TrollfesT will have a last chance on Saturday to compete in the Norwegian Final of Melodi Grand Prix 2022
In the last month, Norway has held the four heats of Melodi Grand Prix 2022. The 12 artists who didn't qualify from the preliminary heats now have one last chance to qualify for the final.
Tonight, the first part of "Last Chance" was held, where performances from the 12 unqualified were shown, and the Norwegian viewers could vote for their favorite songs.
The four who got the most votes tonight, Mari, Maria, Kim and TrollfesT, will compete on Saturday in the second part of "Last Chance" for the last spot in the Final of MGP 2022.
Melodi Grand Prix 2022 – Last Chance
First round
Melodi Grand Prix 2022
Melodi Grand Prix 2022 will select the artist and song that will represent Norway at Eurovision Song Contest 2022 in Turin.
A total of seven shows take place from 15 January to 19 February 2022:
15 January 2022: Heat 1
22 January 2022: Heat 2
29 January 2022: Heat 3
5 February 2022: Heat 4
7 February 2022: Last Chance 1
12 February 2022: Last Chance 2
19 February 2022: Final
A total of 21 songs compete in MGP 2022. 10 of these will qualify to the Final:
5 pre-qualified songs
4 winners from the heats
1 winner from the Last Chance
All shows are broadcasted from the H3 Arena at Fornebu outside of Oslo, hosted by Annika Momrak, Mikkel Niva and Kåre Magnus Bergh.
Norway in Eurovision Song Contest
Since the debut in 1960 Norway has participated 59 times in Eurovision. They have won the competition three times:
In 2009, Alexander Rybak's Fairytale was the song that has received most points with the old voting system: 387 points – got 12 points from 16 countries. But Norway holds another Eurovision record: The country that ended last most times – 9 last places!
Since the introduction of Semi-finals in 2004, Norway has been very succesful with qualification to the Grand Final 14 out of 17 times.