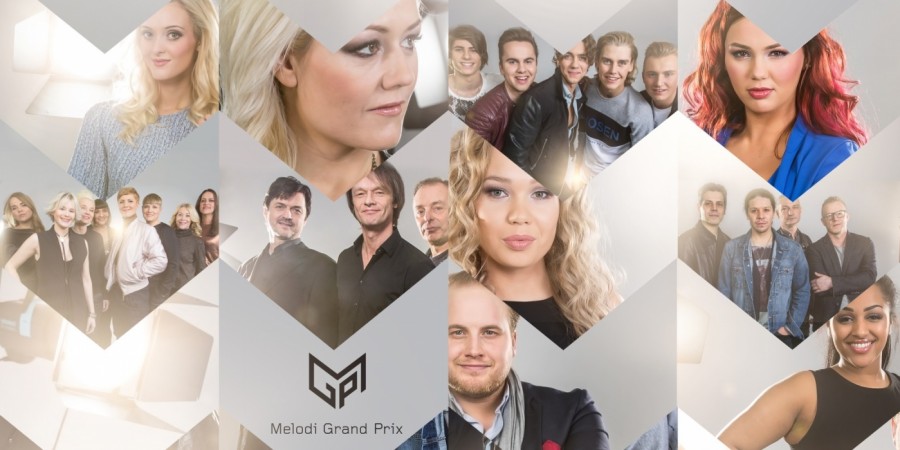 NORWAY
Norway: Songs for MGP 2016 revealed
The songs for the 57th edition of Melodi Grand Prix in Norway have been revealed. Ten songs will compete on 27 February 2016 to represent Norway at Eurovision Song Contest 2016 in Stockholm
UPDATE 22 January 2016:
Freddy Kalas song "Happy Rush" has been re-written because of plagiarism and is now called "Feel Da Rush"
Close to 1,000 songs have been submitted to Melodi Grand Prix 2016 in Norway, and a group of four experts from NRK have decided who are the lucky 10 to compete in MGP 2016. The event will be hosted by Silya Nymoen and Kåre Magnus Bergh just like last year's MGP.
Will 2016 be the year when Norway gets its 4th victory (or gets its 10th last place) in Eurovision? Here are the contestants:
The responsible for picking the 10 songs, Jan Fredrik Karlsen says: »We haven't gone for the biggest names, but instead we have chosen the best songs, with lots of hungry MGP artists who're going to deliver one hundred percent in the final«.
The full versions of the songs will be released in the coming weeks.
Melodi Grand Prix 2016
The 57th edition of Melodi Grand Prix (MGP) will be held on 27 February 2016 in Oslo Spektrum, with 10 artists performing live. Hosts are Silya Nymoen and Kåre Magnus Bergh. The winner will represent Norway at Eurovision Song Contest 2016 in Stockholm.
Since the debut in 1960 Norway has participated 54 times in Eurovision. They have won the competition three times:
2009 Alexander Rybak - "Fairytale" is still the song that has received most points ever: 387 points – got 12 points from 16 countries. But Norway holds another Eurovision record: The country that ended last most times – 9 last places!
Since the introduction of Semi-finals in 2004, Norway has been very succesful with qualification to the Grand Final 10 out of 12 times.