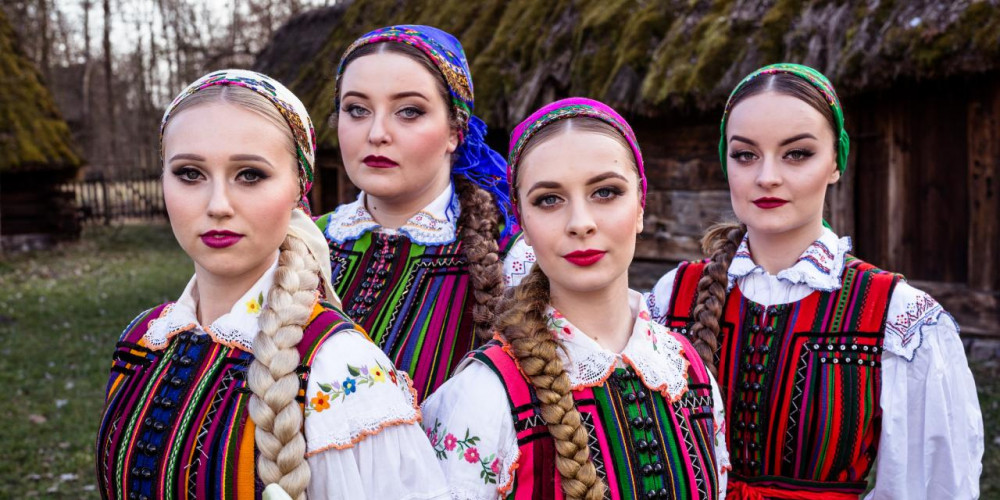 POLAND
Poland: Tulia picked for Tel Aviv 2019
The group Tulia will represent Poland at Eurovision Song Contest 2019. The group has been picked internally by the Polish broadcaster.
The Polish broadcaster, TVP, has just announced the girl group Tulia as their representative at Eurovision Song Contest 2019 in Tel Aviv. An expert panel reviewed all the incoming songs, after the submission period closed on 5 February. The announcement was scheduled for last week, but was postponed to today due to a larger number of submitted songs than expected.
Tulia consists of four singers: Patrycja Nowicka, Dominika Siepka, Joanna Sinkiewicz and Tulia Biczak. The group combine a classical folk style of singing with modern music.

Tulia's song for Eurovision Song Contest 2019 will be released at a later date.
Tulia
Tulia combine their classic white voice (a traditional Eastern European style of singing) folk music with modern music.
The group is relatively new, as their first recording is from October 2017, where they published a folk version of the Depeche Mode hit "Enjoy the Silence". In February 2018, the music video of the song was released on YouTube, which have more than 2.5 million views. Later the same month, the music video of "Nieznajomy" (Dawida Podsiadło cover) was released on YouTube, and reached more than 7 million views.
In May 2018 the band released their first studio album, titled "Tulia", which both featured their own compositions and covers of songs by Polish artists, but also covers of "Enjoy the Silence" by Depeche Mode and "Nothing Else Matters" by Metallica. The album reached 7th place on charts of the fifty best-selling records in Poland and received a platinum award for the album, selling over 30,000 copies.
Tulia won three awards at the oldest and most important Polish Song Festival in Opole in 2018.

Poland has participated 21 times since 1994 where we saw Poland in Eurovision Song Contest for the first time. The debuting year 1994 was also the most succesfull. Here they finished 2nd, and is the best result for Poland so far. They have only finished in Top-10 in three out of the 19 participations. The worst result is 2011, where they came last in their Semi-final.
Since the introductions of Semi-finals in 2004, Poland has qualified for the Grand Final 6 out of 13 times.