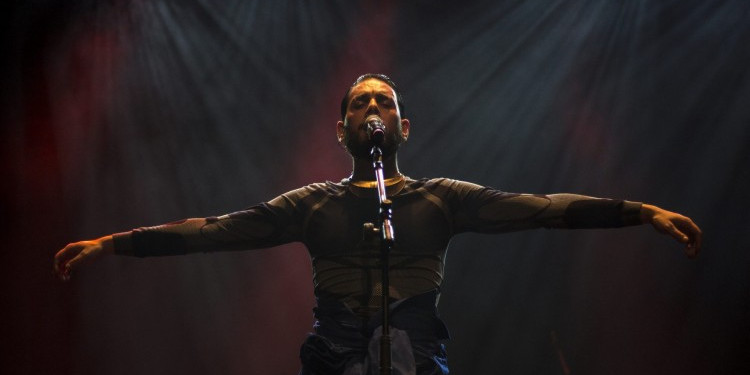 PORTUGAL
Portugal 2019: Conan Osíris nominated for prestigious award
Portugal's representative at Eurovision Song Contest 2019, Conan Osíris, has just been announced as one of the nominees to the country's main award show, Globos de Ouro. This shows that Eurovision is still capable of providing a career to singers in Portugal
He may not have impressed the juries at this year's Eurovision Song Contest where he ranked last among the juries with his performance of "Telemóveis", but Conan Osíris – Portugal's 2019 representative at Eurovision 2019 – certainly made his entire home-country fall in love with him.
Back at Festival da Canção 2019, Conan took the country by storm and made headlines everywhere. After not winning the national selection's semi-final, he went on to grant his victory by a large margin at the Portuguese show's Grand Final.
Since then, the singer has been invited to perform in huge events including Portugal's summer festival "Super Bock Super Rock" headlined by international acts such as the American singer Lana Del Rey.
He won the Barbara Dex Award 2019, and now things reach a higher level, as Conan Osíris has just been announced as one of the nominees to Globos de Ouro, Portugal's most prestigious award show. Osiris is competing for the title of "Singer of the Year" next to Portugal's Carolina Deslandes, Capitão Fausto, Gisela João and Carminho.
Last year, Salvador Sobral won the award for "Song of The Year" with his Eurovision winning song "Amar Pelos Dois".
After Salvador's Eurovision run, this is just another proof that artists are still able to build a career out of Festival da Canção. At least on home soil.
Portugal has participated 51 times since 1964. It was a very bad start, as they managed to get Zero Points in the debuting year.
Before Eurovision 2017 they have never won the contest, and never made the top-5. In fact Portugal held the record for most appearances in the contest without a win!
But that changed in 2017, where Salvador Sobral won with "Amar Pelos Dois".
Since the introduction of Semi-finals in 2004 Portugal only qualified for the Grand Final 5 out of 14 times.