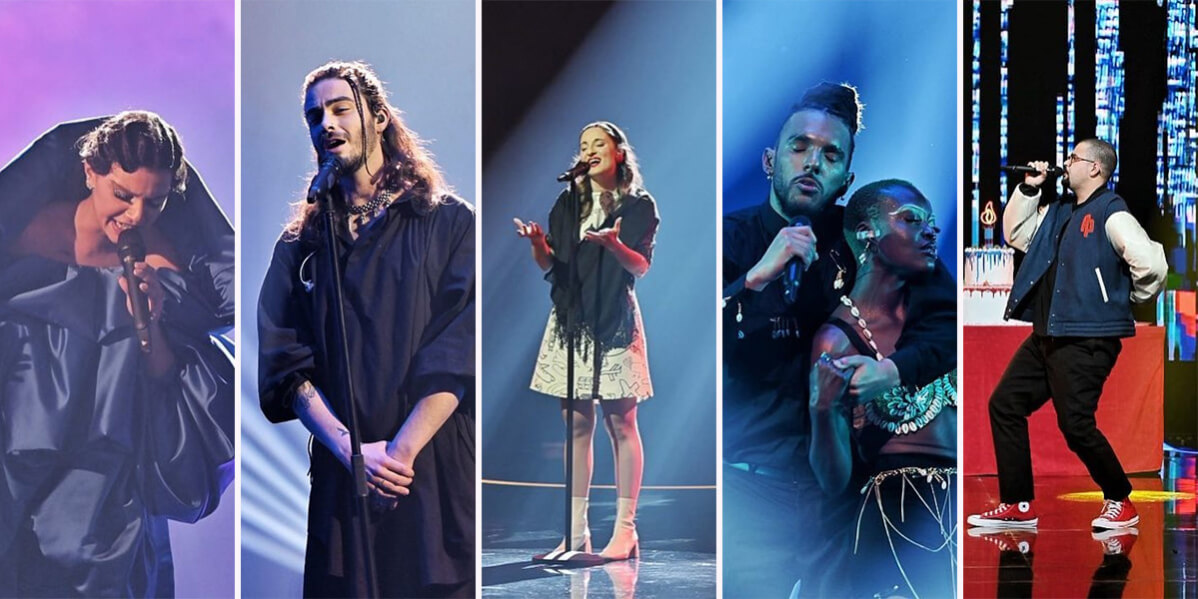 PORTUGAL
Portugal: Lineup for Festival da Canção 2022 final complete
The remaining five qualifiers for Portugal's Festival da Canção have been selected. The ten finalists will perform next Saturday and the winner will represent Portugal at Eurovision 2022
Everything is set for Saturday's final of Festival da Canção, Portugal's national selection.
José Carlos Malato and Tânia Ribas de Oliveira hosted the second semi-final of the show – held in RTP's studios in Lisbon – that culminated with the selection of the last five finalists: Milhanas, Syro, Inês Homem de Melo, Pongo & Tristany and Pepperoni Passion.
Festival da Canção 2022 – Semi-final 2
The decision was in the hands of the Portuguese public and a professional jury each accounting for 50%. The jury panel was the following:
As for the interval act, RTP welcomed this year's Spanish representative at Eurovision, Chanel, who performed her song "SloMo".
José Cid (Portugal 1980) also served as an interval act.
The lineup for Saturday's Final of Festival da Canção 2022 is now complete:
Festival da Canção 2022 – Final
Running order
Festival da Canção 2022
This year's Festival da Canção will have all of its shows held in RTP's studios in Lisbon.
The 56th edition of Portugal's national selection will consist of three shows:
5 March 2022: Semi-final 1
7 March 2022: Semi-final 2
12 March 2022: Final
Portugal in Eurovision Song Contest
Portugal has participated 52 times since 1964. It was a very bad start, as they managed to get Zero Points in the debuting year.
Before Eurovision 2017 they never won the contest, and never made the top-5. In fact Portugal held the record for most appearances in the contest without a win!
But that changed in 2017, where Salvador Sobral won with "Amar Pelos Dois".
Since the introduction of Semi-finals in 2004 Portugal only qualified for the Grand Final 6 out of 15 times.