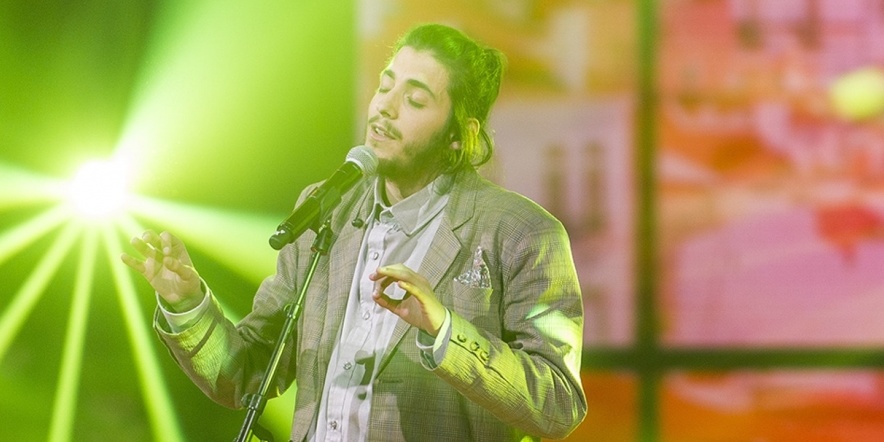 PORTUGAL
Portugal: Salvador Sobral wins Festival da Canção 2017
Portugal has selected Salvador Sobral to go to Eurovision Song Contest 2017 with the song "Amar Pelos Dois", after he won the Portuguese national selection Festival da Canção 2017 tonight
The Portuguese broadcaster Rádio e Televisão de Portugal (RTP) held the final of this year's Festival da Canção. After one year absence from the Eurovision stage, Portugal is now back! This time with Salvador Sobral who won Festival da Canção 2017 with the ultimate love song "Amar Pelos Dois".
Se o teu coração não quiser ceder
Não sentir paixão, não quiser sofrer
Sem fazer planos do que virá depois
O meu coração pode amar pelos dois
If you heart won't be wiling to give in
Won't be willing to feel or to suffer
Without making plans of what will come ahead
My heart can love for both of us instead
Lyrics: Amar Pelos Dois
(English translation)
Salvador's song "Amar Pelos Dois" (English: "Love for both") is written by his sister Luísa Sobral.
Festival da Canção 2017 – Results
Salvador Sobral – "Amar Pelos Dois" (22 points)
Viva La Diva – "Nova glória" (18 points)
Celina da Piedade – "Primavera" (16 points)
Jorge Benvinda – "Gente bestial" (15 points)
Fernando Daniel – "Poema a dois" (14 points)
Pedro Gonçalves – "Don't Walk Away" (13 points)
Lena d'Água – "Nunca me fui embora" (8 points)
Deolinda Kinzimba – "O que eu vi nos meus sonhos" (7 points)
Salvador Sobral
Salvador Sobral (27) is a Portuguese singer and composer. He originally studied Psychology in Lisboa, but his passion for music was stronger.
In 2009 he competed in the third season of "Ídolos" (Idols), where he finished seventh.
Salvador has been studying jazz music in Barcelona at the school Taller de Musics. During his stay in Barcelona, he was the vocalist of the pop indie band "Noko Woi", with whom he participated in the Festival Sónar in Spain.
In Portugal he has been working with several big names on the Jazz scene, and in 2016 his first album in his own name, "Excuse Me" was released.
Festival da Canção 2017
A total of 16 songs competed in the Festival da Canção 2017 shows. The songs were divided into two semi-finals with eight songs each:
Semi-final 1: 19 February 2017
Semi-final 2: 26 February 2017
Final: 5 March 2017
The final was held at Coliseu dos Recreios in Lisbon, hosted by Sílvia Alberto and Catarina Furtado.
The final had eight songs – four songs from each of the two semi-finals. The winner of Festival da Canção 2017 was decided by 50/50 jury/televoting. The juries consisted of 7 regional juries from across Portugal.
Composers had been invited by RTP, the national broadcaster of Portugal, to submit songs for Festival da Canção. The songs were revealed by RTP on 26 January 2017.
Portugal has participated 48 times since 1964. It was a very bad start, as they managed to get Zero Points in the debuting year. They have never won the contest, and never made the top-5. In fact Portugal holds the record for most appearances in the contest without a win! The best result is a sixth place in 1996, and they ended last three times: 1997, 1974, 1964. Since the introduction of Semi-finals in 2004 Portugal only qualified for the Grand Final 3 out of 11 times.