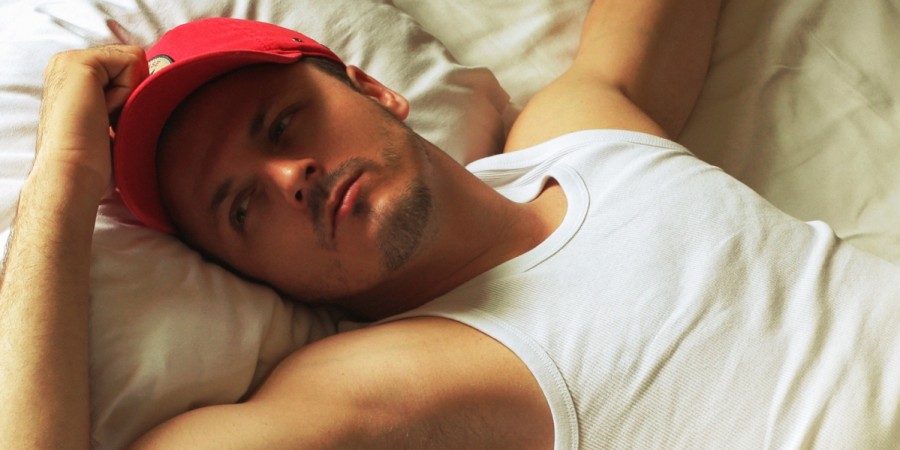 FYR MACEDONIA
Presenting FYR Macedonia: "Autumn Leaves"
Daniel Kajmakoski represents FYR Macedonia in this years Eurovision. He is going back. Back to Vienna where he spent all his youth, and back memory lane in his song "Autumn Leaves"
The entry from FYR Macedonia in Eurovision Song Contest 2015 is Daniel Kajmakoski with the song "Autumn Leaves". Daniel won the Skopje Festival back in November with the song in Macedonian language "Lisja Esenski" ("Лисја есенски"). In Vienna the English version of the song "Autumn Leaves" will be performed.
Daniel Kajmakoski
Daniel Kajmakoski (Даниел Кајмакоски) was born on 17 October 1983 in Stryga, FYR Macedonia. When Daniel was six he and his family moved to Vienna, where his interest in music started. He sang in front of his classmates, teachers and parents at an event at his school in Vienna. A singer was born! In his teenage years he went to the Music High School in Vienna.
He has been competing in various talent shows in Austria, FYR Macedonia and Bulgaria. He has written and composed several songs, and has released some songs in German language as well. In the spring of 2014 it was proved that he has X Factor, when he won the Macedonian TV show. After the victory he became very popular in his home country, giving lots of interviews in TV and magazines.
He joined the Skopje Festival in November 2014 together with 19 other artists. He won the festival, but also the ticket to his childhood's city, Vienna.
Daniel has always been fascinated by Eurovision Song Contest: »Eurovision has always been a fascinating event for me, because through music it unites people but at the same time shows the diversity of nations. I have always had big appreciation for people no matter their skin colour, race, nation, religion or political opinion and the Eurovision Song Contest is the best event ever for showing we are all the same, human people, no matter the country we are coming from!«
Autumn Leaves
The song "Autumn Leaves" is an emotional ballad with great lyrics. Lounge, silent, feel good... Daniel says: »It reminds me of my first love, brings me back to my first love feelings, reminds me of my childhood, the place I was born, pure and naive but warm hearted emotion.«
Every moment will hurt
from the last to the first
and I'm trying find a way to breathe
Close the book and the chapter forever and after
I'm falling like the autumn leaves
The lyrics in Macedonian ("Lisja Esenski") are written by Aleksandar Mitevski and Daniel Kajmakoski, while the English lyrics ("Autumn Leaves") are written by Joacim Persson.
Follow Daniel Kajmakoski
Homepage: www.danielkajmakoski.mk
Facebook: www.facebook.com/Kajmakoski.Daniel
Twitter: @Kay_Makovsky
FYR Macedonia first appeared in Eurovision Song Contest 1998, and has been participating 14 times. Macedonia hasn't had the greatest results in Eurovision. The best result was in 2006, where Elena Risteska finished 12th with the song "Ninanajna". They never came last, but only managed to qualify for the Grand Final five times out of eleven since the introductions of semi-finals in 2004. The last seven years they have only qualified for the Grand Final one time: In 2012 (Kaliopi - "Crno I Belo").