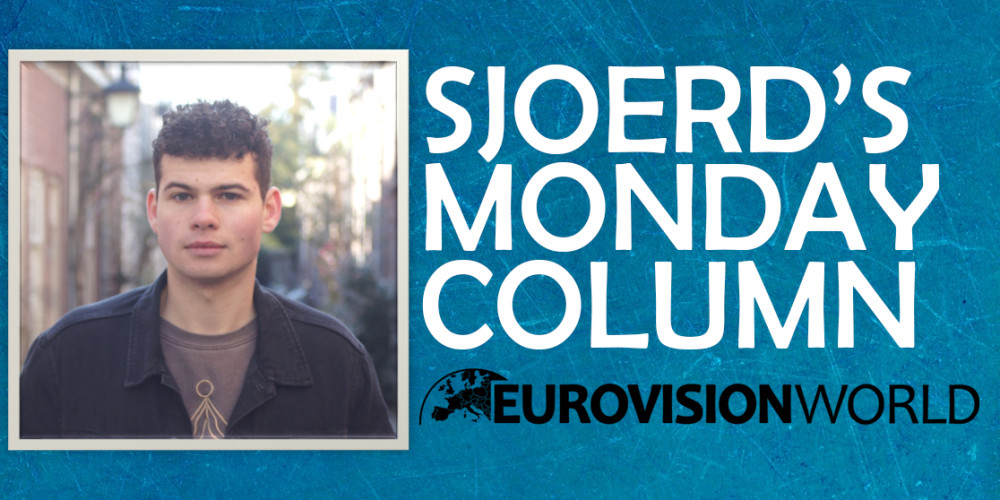 SJOERD'S COLUMN
Sjoerd's Monday Column: And That's How You Choose a Song?
Every monday, our Dutch correspondent Sjoerd writes a column about the things he notices in the world of the Eurovision Song Contest. This week: the best way of choosing a song for Eurovision
There are two ways to select a song for Eurovision. A country can organise a 'national song contest' or choose the song and artist internally. Some countries, like Sweden, Italy and Albania, all have a strong, long running, national contest. The Italian one is even older than Eurovision itself. Other countries, like Russia, Cyprus and Austria select their song internally. No public vote, it's the broadcaster who decides the contestant. Some countries just don't know what to do, they mix these concepts or change their method almost every year.
My country, the Netherlands, has an internal selection as well. In a late night talk show, one of the most famous celebrities of the country and former Eurovision contender, Gerard Joling, complained about this way of selection. In a way, he is right. It doesn't really sound democratic, having some officials select the act that will represent your country. On the other hand, who needs to decide the artists participating in this national selection show? Yes, a committee. They will still select songs they like. Or, they choose a bunch of songs that will eventually make one song stand out. Now this doesn't sound that democratic anymore, does it?
I don't want to say that national finals are a bad way of selecting. Look at the most recent winners; all of them were chosen through some kind of a selection show. A national contest is a good try-out for a song in front of an audience.
There is a chance that the public vote doesn't select the best act for Eurovision
With a show like this, there is a chance that the public vote doesn't select the best act for Eurovision. If you have a lot of fans who want to vote for you, you can win more easily. Like what happened in France this year, Bilal won the public vote by a landslide while he was far behind the act that the international jury voted for. Also, I wonder if the Australian broadcaster really wanted 'Zero Gravity' to win, or if they saw it more as an act to make the show more fun. I mean, they had the hit making band Sheppard participating.
To come back to the comment of Gerard Joling; if his national final idea is executed in a good way, there is always a possibility that it will select a winning song. With all of the different ways of selection, we can have one conclusion: nobody has the perfect formula. There are different ways to victory. Some songs will be selected by an audience, and others, like Gerard Joling in 1988, will be selected by an internal committee.
Do you agree? Or not at all? Let us know in the comments.