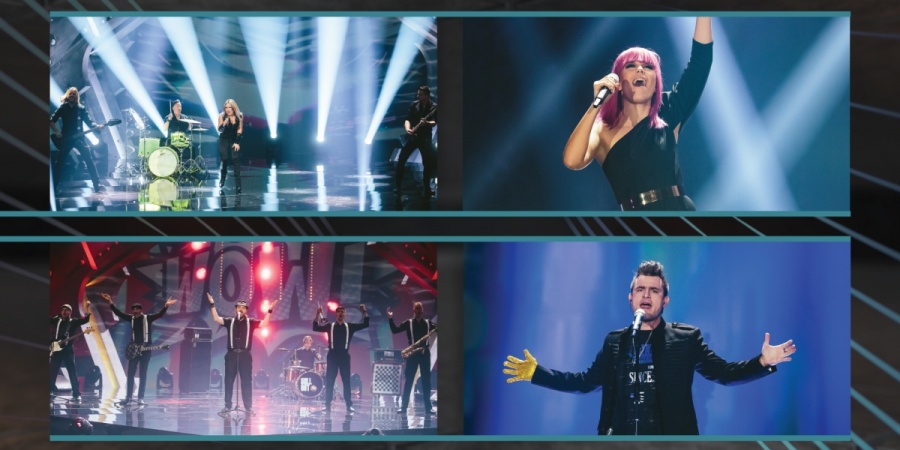 SLOVENIA
Slovenia: Results of EMA 2017 – Semi-final 1
The Slovene national broadcaster RTVSLO kicked of it's national selection, EMA 2017, tonight with the first semi-final. Eight artists but only four qualifiers.
Slovenia held its first show of this year's Evrovizijska Melodija (EMA), to select the Slovene representative at Eurovision Song Contest. EMA 2017 is the 21st edition of the contest.
Tonight we saw eight competing entries perform. The televoters selected two songs to advance to the final. Additional two songs for the final were selected by a jury.
EMA 2017 – Semi-final 1
KiNG FOO – "Wild Ride"
Nika Zorjan – "Fse"
Sell Out – "Ni panike"
Omar Naber – "On My Way"
Tosca Beat – "Free World"
Lea Sirk – "Freedom"
Zala Đurić Ribič – "Lalalatino"
Alya – "Halo"
EMA 2017
17 February 2017: Semi-final 1
18 February 2017: Semi-final 2
24 February 2017: Final
Semi-finals: Four songs from each of the two semi-finals will qualify to the final. Two of the finalists will be decided by a jury, and two will be decided by televoting.
Final: The winner of EMA 2017 will be decided by 50/50 juries/televoting. The juries in the final consist of six regional juries.
Slovenia had its debut in Eurovision Song Contest 1993, and since then participated 22 times in Eurovision. They have never won the contest, and the best result for Slovenia is two 7th places in 1995 and 2001. Since the introduction og Semi-finals in 2004, Slovenia only managed to qualify for the Grand Final 4 times out of 13.