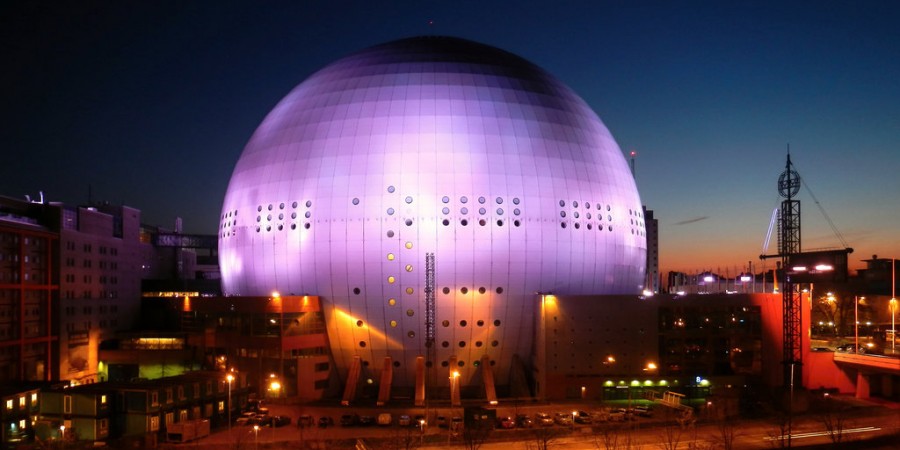 STOCKHOLM 2016
Stockholm to host Eurovision 2016
Eurovision Song Contest 2016 will be held in Globen Arena in Stockholm. The dates have been confirmed: 10, 12 and 14 May 2016. It's the sixth time Sweden hosts, the third time Stockholm hosts and the second time Globen hosts Eurovision
Sveriges Television, SVT, today announced that Stockholm will host Eurovision Song Contest 2016. The honor goes to Globen Arena in Stockholm, which previously hosted Eurovision in 2000.
The confirmed dates for Eurovision Song Contest 2016 are:
Globen Arena
Globen Arena, also known as "Ericsson Globe" is the national indoor arena of Sweden, and is the largest hemispherical building in the world.
The arena has previously hosted huge events:
Ice Hockey World Championships (1989, 1995, 2012, 2013)
Eurovision Song Contest (2000)
Melodifestivalen (1989, 2002 to 2012)
MTV Europe Music Awards (2000)
European Handball Championships (2002)
European Basketball Championships (2003)
And have had visitors like: Pope John Paul II, Dalai Lama, Nelson Mandela, Mariah Carey, Spice Girls, Eminem, Anastacia, Cher, Celine Dion, Britney Spears, Rihanna, Beyoncé, Justin Bieber, Depeche Mode, Miley Cyrus, Lady Gaga, Jennifer Lopez, Kylie Minogue, Nicky Minaj...
It's capacity is 16,000 seated spectators for shows and concerts, and 13,850 for ice hockey.
Stockholm
Stockholm has previously hosted Eurovision Song Contest in 1975 and 2000, and now again in 2016.
Martin Österdahl, Executive Producer for Eurovision Song Contest 2016 says on behalf of SVT: »Stockholm has delivered a thorough offer which guarantees that the event once again is taken to the next level«
The Mayor of Stockholm, Karin Wanngård: »Stockholm is music. Our city seethes with activity revolving music. Creativity is close to our hearts and is something that we want to emphasize and be noticed even more clearly in the city. To be the host city for the Eurovision Song Contest gives us the opportunity to reinforce and stimulate the involvement which the music creates for people in Stockholm and all that will travel here to take part of the Swedish musical wonder«