Armenia: Depi Evratesil 2017
Artist selection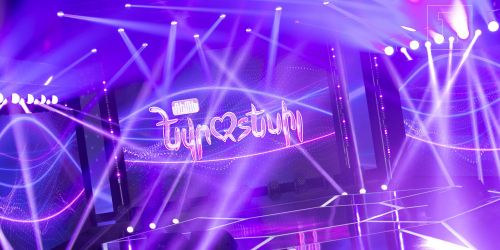 Artist selection
The show "Depi Evratesil" (To Eurovision) selected the artist for Eurovision 2017.
Depi Evratesil started with 80 auditions narrowed down to 24 artists for the live shows. There were held ten live shows in total, where the last three were the Semi-finals and the Final.
Song selection
Artsvik won the show, and her song for Eurovision "Fly With Me" was released three months later. The song was selected by Artsvik along with a creative team appointed by Armenian broadcaster ARMTV. The team had more than 300 songs to chose between.
Semi-final 1
Depi Evratesil 2017 – Semi-final 1
Date
10 December 2016
Voting
50% jury
50% televoting
Semi-final 2
Depi Evratesil 2017 – Semi-final 2
Date
17 December 2016
Voting
50% jury
50% televoting
Final
Depi Evratesil 2017 – Final
Date
24 December 2016, 18:30 CET
Voting
50% jury
50% televoting