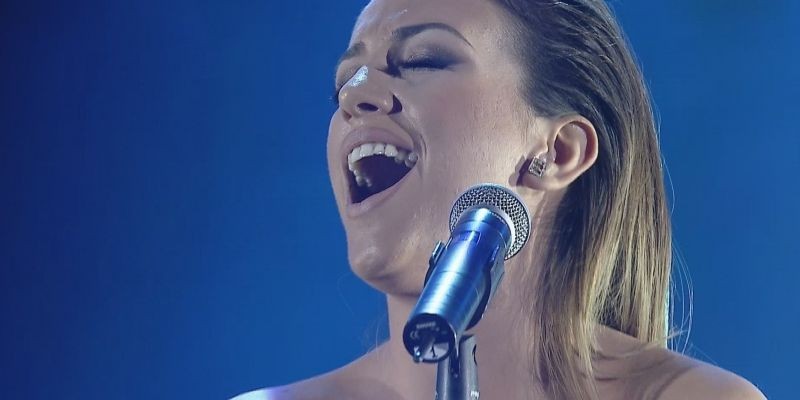 ALBANIA
Albania: Elhaida changes her song
Bookmakers gave poor chances for the original song "Të kërkoj", and now the Albanian singer has decided to go to Vienna with a new song: "I'm Alive"
Two months ago Elhaida Dani won "Festivali i Këngës" (the Albanian national selection), with the song "Të kërkoj". Since then 18 countries has decided their entry for Eurovision Song Contest 2015 in Vienna, and the bookmakers rated the Albanian song to end last in Eurovision. Elhaida's new song will be "I'm Alive", written by the two Kosovo Albanian composers Zzap and Chris.
Elhaida Dani
Elhaida Dani is 21 years old, comming from the northern part of Albania. She won the talent-show "Star Akademi" in 2009, and "Top Fest" in 2012. She has been singing since she was a little girl, and started playing the piano when she was six. She has been studying Musicology at the "University of Arts" in Tirana.
Since its debut in 2004, Albania has been participating in Eurovision Song Contest every year. Best result is a 5th place in 2012. Out of the 11 times Albania has participated, it has qualified for the final six times.