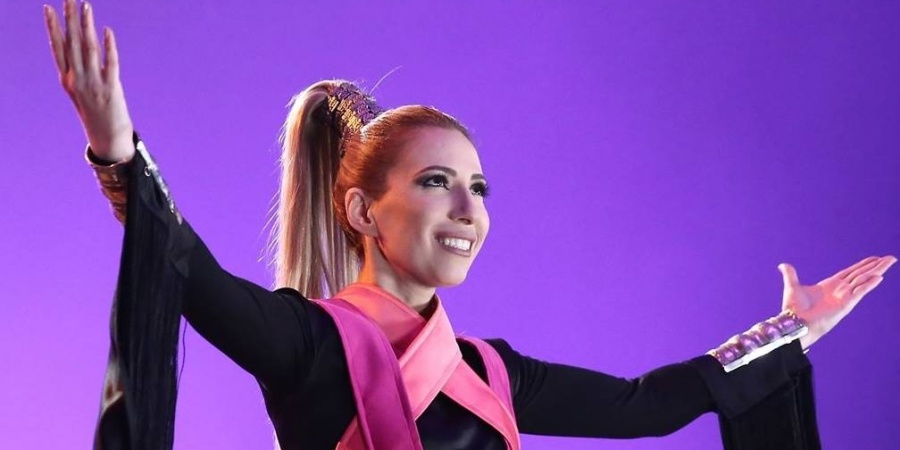 ARMENIA
Armenia: Artsvik's song for Eurovision 2017 "Fly With Me" released
The last song for Eurovision Song Contest 2017 has now been released: The Armenian song "Fly With Me" by Artsvik
The Armenian national selection "Depi Evratesil" ("To Eurovision") was held nearly three months ago, with Artsvik as winner. Now her song "Fly With Me" has been released:
The song "Fly With Me" is composed by Lilith and Levon Navasardyan, who also wrote the music to Iveta Mukuchyan's " LoveWave" (Armenia 2016). The lyrics is written by Avet Barseghyan and David Tserunyan.
The song has been selected by Artsvik along with a creative team appointed by Armenian broadcaster ARMTV. The team had more than 300 songs to chose between, submitted by both national and international composers, shortlisted to just 10 songs.
Artsvik
Artsvik Arutyunyan (Արծվիկ Հարությունյան), 32, was born in Kapan, Armenian SSR. As an artist she uses her first name Artsvik, which means "Eaglet" in Armenian.
Artsvik has been interested in music since childhood, and in 2011 she decided to go all in on building a career in music. In 2013 she debuted with a solo concert at a Jazz Festival, and in the same year Artsvik participated in the second season of "Golos" (the Russian version of The Voice), where she was eliminated in the battles. In 2014 she released her first singles "No Fear" and "Why".
In a press release Artsvik says about her song "Fly With Me":
– My song tells a story of a girl, who is the metaphorical symbol of love. She embodies the colors, the stories and the voices that make us who we are. "Fly With Me" encourages everyone to come with me on this girl's journey of championing the diverse and beautiful human nature. I think nowadays it is especially important to embrace our heritage and our traditions.
– We, the people – our colors, our stories and our voices make up this world. We must never forget that this girl's light and love is one for all of us.
Follow Artsvik:
Facebook: @artsvikofficial
Twitter: @artsvikofficial
YouTube: artsvikofficial
Instagram: artsvikofficial
Depi Evratesil
The Armenian broadcaster ARMTV chose to select its representative for Eurovision through the show "Depi Evratesil" (To Eurovision). The format selected the artist for Eurovision, but not the song. The final of Depi Evratesil took place on 24 December 2016.
Both the jury and the televoters preferred Artsvik, and in the end she won with 71% of total votes.
Armenia has been in Eurovision since 2006, participating 10 times (all the years except 2012), with very good results: 7 out of the 10 times Armenia finished in top-10!
Best results are two fourth positions ( 2008 and 2014). They have qualified for the Semi-final every year except 2011.