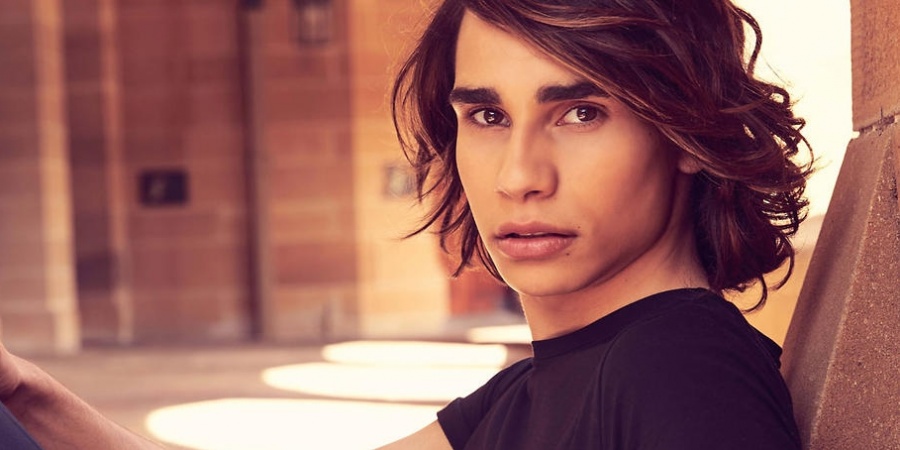 AUSTRALIA
Australia: It's Isaiah Firebrace heading to Kyiv
Australian broadcaster SBS has revealed Isaiah Firebrace with his song 'Don't Come Easy' will head to Kyiv, Ukraine this May for Eurovision.
In a live Facebook event this evening on the SBS Australia page, Isaiah Firebrace was revealed as this year's Eurovision artist for Australia, and his song 'Don't Come Easy' was unveiled in an intimate performance.
The internally selected artist is relatively new on the music scene, and has been rumored as the Australian representative since late 2016. This is the third-time Australia will be competing in the contest after Guy Sebastian's 5th placing in 2015 and Dami Im's impressive 2nd place in Stockholm.
Don't Come Easy is written by DNA Songs duo David Musumeci and Anthony Egizii, the same team who wrote Dami Im's "Sound of Silence" (Australia 2016).
Isaiah Firebrace
Isaiah Firebrace won the 8th season of The X Factor Australia on the 21st of November, 2016, on the night of his 17th birthday. On the evening, Isaiah debuted his platinum single 'It's Gotta Be You', and on the 9th of December, 2016, his self-titled album was released.
His debut song charted considerably well in Australia peaking at 12 on the charts, with further success in Europe; particularly Finland where his X Factor coach Adam Lambert has a large following. Firebrace is signed with Sony Australia, and plans to release more music in the coming months.
I'm so proud to be representing Australia as our entrant for the Eurovision Song Contest 2017. Even though it has been a dream of mine, never did I think for one minute it would be a possibility. To be able to share this news with my family and friends is unbelievable. I can't wait to go to the Ukraine to perform "Don't Come Easy". I will make Australia proud. Thank you to SBS and my label Sony for believing in me and giving me the opportunity of a lifetime.Isaiah Firebrace
In 2015 Australia was granted a wildcard and invited to participate – but only once, according to EBU. In 2016 Australia again joined the Eurovision family because of the "...feedback we got from viewers, fans, press and the broadcasters...", said Executive supervisor Jon Ola Sand last year.
And in October 2016 it was revealed that the Aussies are back for Eurovision Song Contest 2017.
At Eurovision Song Contest 2015 Australia was represented by Guy Sebastian and finished 5th in the Grand Final with the song "Tonight Again". Australia was granted a wildcard, with the right to vote in both semi-finals, and with a secured place in the Grand Final.
At Eurovision Song Contest 2016 Dami Im represented Australia and finished 2nd with the song "Sound of Silence".