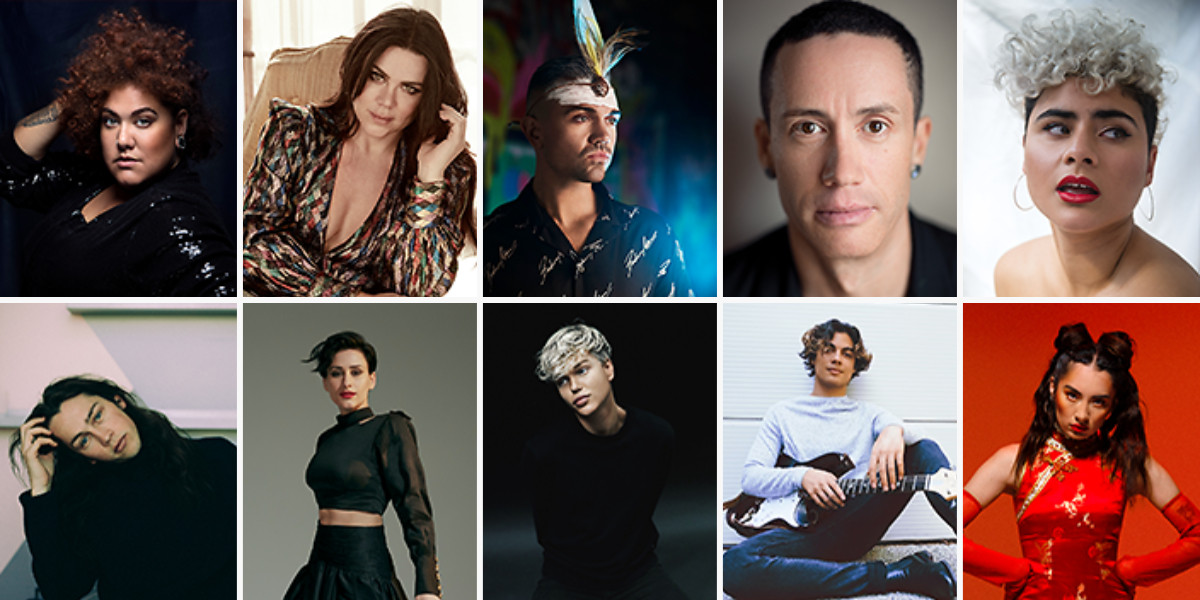 AUSTRALIA
Australia: Listen to all the songs for Australia Decides 2020
All 10 songs for this year's "Eurovision – Australia Decides" have been released. Listen to the songs and vote in our poll
In just 9 days, Australia will decide who will go to Rotterdam representing the continent. It all happens in the show "Eurovision: Australia Decides", live from the Gold Coast on 8 February.
The 10 artists were revealed in November and December last year, and since then, the artists have released their songs one by one. The last songs have been released today, so it's time to review the songs and cast your vote: Who wins Australia Decides 2020?
Australia Decides 2020 – Running order
iOTA – "Life"
Jordan-Ravi – "Pushing Stars"
Jaguar Jonze – "Rabbit Hole"
Jack Vidgen – "I Am King I Am Queen"
Vanessa Amorosi – "Lessons of Love"
Diana Rouvas – "Can We Make Heaven"
Mitch Tambo – "Together"
Casey Donovan – "Proud"
Montaigne – "Don't Break Me"
Didirri – "Raw Stuff"
Australia Decides 2020 – Songs
Eurovision – Australian Decides
"Eurovision – Australia Decides" takes place at the Gold Coast Convention and Exhibition Centre on 8 February 2020. Hosts are Myf Warhurst and Joel Creasey.
Australia's history at Eurovision Song Contest is quite short, as they have only started competing in Eurovision in 2015, yet they have never failed to qualify for an Eurovision final and, just last year, they landed another top 10 with Kate Miller-Heidke's Zero Gravity.
It was also last year that SBS – the country's public broadcaster – held a televised national selection to determine who should go to Tel Aviv and wave the Australian flag. Before 2019, SBS made the decision internally.
Following the good result in Israel and the good acceptance of the Australian public to the format, "Eurovision – Australian Decides" is back for one more year.
Australia has participated in Eurovision Song Contest 5 times.
At Eurovision 2015 Australia was represented by Guy Sebastian and finished 5th in the Grand Final with the song Tonight Again. Australia was granted a wildcard, with the right to vote in both semi-finals, and with a secured place in the Grand Final.
At Eurovision Song Contest 2016 Dami Im represented Australia and finished 2nd with the song "Sound of Silence". Best result so far.
Australia qualified for the Grand Final 4 out of 4 times.