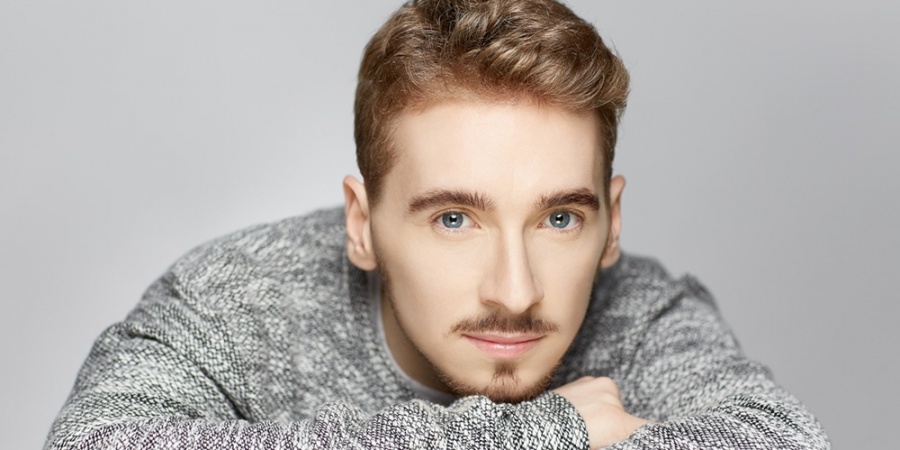 AUSTRIA
Austria: Nathan Trent to Eurovision 2017
The Austrian broadcaster ORF has internally picked Nathan Trent to go to Eurovision Song Contest 2017 in Kyiv
The newcomer Nathan Trent will represent Austria at Eurovision Song Contest 2017 in Kyiv, Ukraine. The Austrian broadcaster and the music-experts Eberhard Forcher and Christof Straubhas have picked Nathan.
This is so overwhelming! I feel very blessed and I can't put into words how thankful I am.
It's an honor to sing for my country and I hope you'll support me on this special journey!Nathan Trent
Nathan's song will be revealed in February 2017, but let's have a look on his latest video: "Like it is", written by himself:
Nathan Trent
Nathan is a singer songwriter from Innsbruck, Austria, born in 1992. He's musical upbringing started when he was only three years old, attending private lessons in violin and piano. As a child Nathan stated singing, participating in various musicals. He has been educated in singing, acting and dance, and is still receiving vocal lessons.
He has been an actor at the Theater in der Josefstadt and has had a part in the short movie "Eisland".
Follow Nathan:
Austria has been participating in Eurovision Song Contest 49 times since it's debut in 1957. They won the competion twice: in 1966 (Udo Jürgens - Merci Chérie) and in 2014 (Conchita Wurst - Rise Like a Phoenix). They came last in the competition nine times (Zero points in 1962, 1988, 1991 and 2015).
Since the introduction of Semi-finals in 2004, Austria only qualified for the Grand Final 5 out of 9 times. In 2015 Austria hosted Eurovision Song Contest and was automatically qualified for the Grand Final, but came last with null points together with Germany.