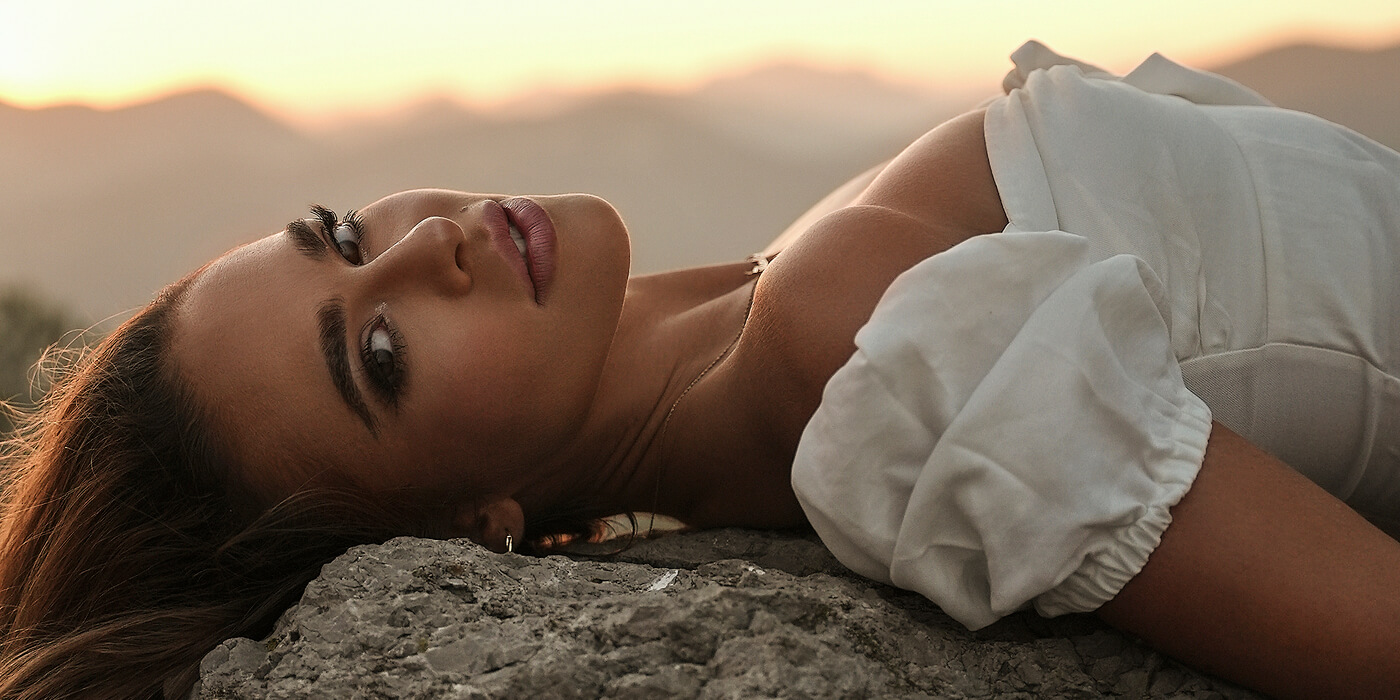 POLAND
Blanka from Poland: "I feel bad for whoever gets bullied next year"
INTERVIEW Blanka got her breakthrough winning the Polish selection for Eurovision 2023. A victory that wasn't a bed of roses. We met with her to talk about her Eurovision journey, controversies about her victory, and the preparations for Liverpool which includes some changes to her song "Solo"
Blanka Stajkow, or simply Blanka, is a 23-year-old Polish singer who has recently erupted onto the country's music scene with her "first real single" (as she likes to say), "Solo," that by popular demand ended up in Tu bije serce Europy, Poland's national selection for Eurovision, and was crowned the winner.
We met with the Polish singer moments before she went on stage at PrePartyES 2023 in Madrid to face the thousands of fans who later on would be singing the song back to her while raising their hands to the venue's ceiling and executing the choreography of her Eurovision song, "Solo."
– The pre-parties have been incredible. I get to meet fans from all over the world, and that's been insane, Blanka says.
– They're so loving, so great, and they know the lyrics of the song! It's amazing receiving all of those Instagram direct messages filled with love and support, and then actually meeting them in real life.
It must also be overwhelming...
– It is, and there's not enough sleep. But at the end of the day, this is what I love to do, and I love to meet the fans and to perform. So, it can be tiring but it's very enjoyable.
Blanka's first steps in the music industry are just happening, and it's safe to say that she just doesn't wait for things to come her way. She runs after them! That's how this music journey first started:
– I started with songwriting in my hometown of Szczecin in Poland. I grew up there, and when I was 13 I wrote my first song and it actually went from there, she says.
She literally googled: "How do I find a producer?" and it suggested: "Step one: Find a producer in your home city." So, she did that with the help of her mother and they went to meet the first producer they found.
– There were like two or three, I picked one, and since then I started writing more and more.
Currently, Blanka has released two singles, and at such a young age it's hard to know what your musical identity is. Regardless, being a woman making pop music will obviously get you compared to at least 20 other female artists:
– I try not to get compared and I am just hoping to become the best version of myself, but I do get inspired by so many artists. My Spotify playlists range from Eminem to Britney Spears to Beyoncé, Michael Jackson, George Michael...all of those phenomenal artists. From this new era I'd say The Weeknd and Rosalía are my main references.
Controversial victory
Before the Eurovision madness, Blanka got a taste of fame after participating in the Polish TV show Top Model, where she took the opportunity to launch her music career by releasing her first song, "Better." The song was written by Blanka herself. Her time in the competition was short, but long enough to catch Warner Music Poland's attention, who signed her in 2022.
I feel bad for whoever gets bullied next year if it works like that.Blanka
It was under this label that her song "Solo" came to life, as well as the possibility of competing at Poland's national selection:
– It wasn't my idea nor my label's. People suggested it. We released "Solo" and it started flying around the country. And in the YouTube comments I kept seeing every other person asking that we'd submit the song for Eurovision, which we weren't sure of, but after a few months we agreed to do it. I mean, if people are saying we should do it, maybe we really should, she says.
– We had no idea if the song would get shortlisted, but it did, and then we won and now we're here. It's crazy, and it's all because of the people. I am glad I decided to do it.
Blanka didn't expect to win Tu bije serce Europy because she was a new artist and people didn't know her.
– There were artists competing in our selection that have been known for years, even from when I was younger, so it was unrealistic for me. I obviously hoped to do my best, but when I heard them call my name...my face was everything, she recalls.
– I couldn't believe it for probably the next three weeks.
She wasn't the only one. Blanka's victory was met with heavy criticism as a portion of the audience had something else in mind for Eurovision 2023. Poland's public broadcaster, as well as Blanka, were accused of rigging the results. And even up until today the bullying can still be seen online. It can't be easy facing negativity every time you open your social media accounts.
How do you stay strong?
– You know...that's a great question, she says before she pauses to take a breath.
– And I would actually like to hear the answer to it from someone because I really try to remain strong and focused on the music, and just to really do whatever I got selected to do and deliver because that's what it's all about, and I feel like music should unite people, not divide.
United by music?
– Exactly! That's the slogan. So, obviously I feel bad but it's not even about me here. There's so many other people who get bullied online and not only celebrities. There's anonymous people that get bullied, and that's crazy. I feel like we should all put our hearts together in stopping this. I will definitely take action to help this cause because I know how it feels.
It's impossible not to feel empathy toward this testimony, and we go back to a year ago when Chanel (Spain 2022) received similar treatment after winning Benidorm Fest 2022. Blanka is aware of the situation, but not in detail:
– Wow, that's crazy. I feel bad for whoever gets bullied next year if it works like that.
What did you learn from all this?
– I feel like I am still learning, it's not a lesson learned, I may be able to answer that afterwards.
Winning Tu bije serce Europy made Blanka go from being barely known to being known all over her country overnight. She has a few stories to share about that, which takes the conversation back to a happy place:
– In Poland, they already knew my song from the radio but they didn't know who was singing it. They couldn't match the song to anyone, and that happened after the selection, she says.
– The funny thing is that the next morning after I won I had to do a morning show, and I already had tickets to fly to Finland to join a songwriting camp that had been planned way before. We literally had no idea I was going to win so we had to rebook our flights and go later on. So, as soon as the show finished I just took my bag, packed the first thing I saw, and went straight to the airport. I remember arriving at the airport, and for the first time in my life everyone was just staring at me. They were whispering and stuff. It was surreal!
The same thing happened abroad, which was even more exciting:
– Another situation that felt completely crazy to me was in Stockholm when we went for Melodifestivalen. Once it was done, we hopped in the cab and there were people that recognized me and were like, "Oh my god, Blanka!" I was so surprised because I was in Sweden! That put a huge smile on my face.

A revamp of "Solo"
The days keep passing by and the big day is truly just around the corner. What sort of advice have people given her?
– It was mostly about resting, she laughs.
– They told me to take my time to rest and not to get too overwhelmed. People said I don't have to try to do every interview, to be at every single pre-party, etc. They basically said, "Do your thing, but realize you'll need an hour or two to rest because it can get tiring." And that's right because the most important thing about all of this is the performance but...it's really hard to stop.
– I am that kind of person who wants to meet every fan, and sometimes my team is pushing me because we're late and I am like, "No, wait! I am taking this photo." But that's really what I am here for, and we have to always remember the fans because they're the ones who carry you, they're incredible.
We're changing a lot of the choreography, staging, and even styling.Blanka
When meeting her at the PrePartyES in Madrid, the plans for her Eurovision performance were being prepared:
– I'll go back to Warsaw and that's when the real rehearsals will begin. We will build everything and execute all of it, she says.
– We're changing a lot of the choreography, staging, and even styling. So, there will be a switch from the original performance. We're also changing the song by extending it.
A revamp?
– Yes, a revamp, but it won't be released. It will only be for Liverpool.
Since then, the official Eurovision karaoke has been released and the new version of "Solo" does feature a new break between the second chorus and the final chorus. While not confirming and simply answering with a "maybe," Blanka seems to tease that the four dancers will remain for Liverpool.
As of now, Blanka is not a qualifier from Semi-final 2 according to the bookmakers.
– I am not sure how I look into that, I try not to focus too much on the competition itself. I am just trying to do my best, and I am going to deliver what I can deliver. You really have to do your best and enjoy it. If you start thinking about every single artist that is competing against you, it's not great. We're all a family that loves music.
Speaking of which...do you have favorites?
– Of course! I love Loreen, she's amazing, I don't have to say a word. I love Alessandra from Norway, and I love the UK's entry, it's a bop!
Our time is coming to an end, and Eurovision time is approaching faster than ever. Tell us about what makes you the most nervous about this experience, as well as your goal.
– The lack of sleep is what makes me most nervous, so I have to balance it all. My goal is to have a good time and to enjoy it when I perform. I want people to be like, "Okay! They're having the time of their life." Yes, that's my goal.
Blanka will perform "Solo" in Eurovision 2023 Semi-final 2 on 11 May.