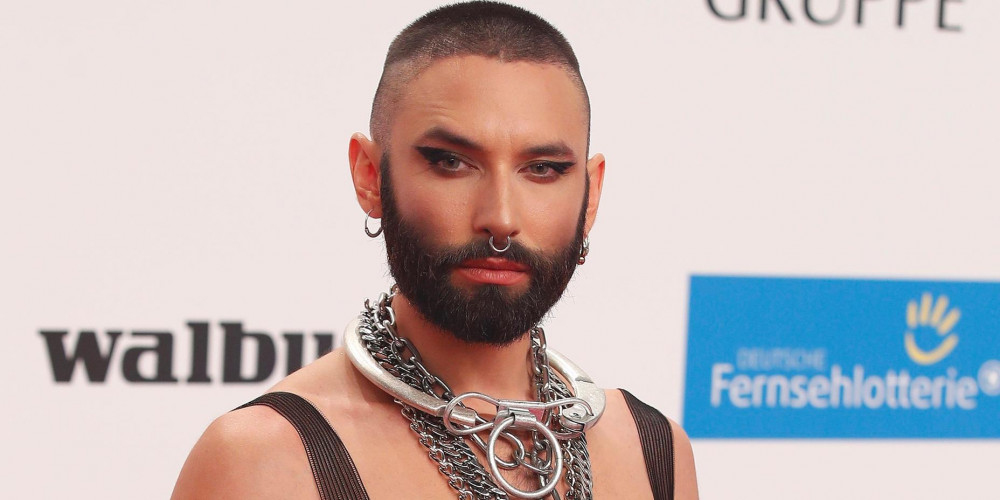 AUSTRIA
Conchita Wurst: I have no idea where Conchita is
​Conchita Wurst, whose real name is Tom Neuwirth, was the winner of the Eurovision Song Contest 2014. The "bearded lady" became iconic for her looks but it's been a while since we last saw her. In a new interview to a Dutch TV show, Tom​ Neuwirth addressed the subject and confessed that "there are some shoes missing"
It's official: Conchita Wurst is not dead. Nonetheless, she definitely is not around. Tom Neuwirth – the man who created the Eurovision 2014 winner – addresses the matter during an interview to "Jinek", a Dutch TV Show.
– I have no idea where she is. There are some shoes missing, he said when the host ask him where Conchita is.
In fact, it's been a while since we last saw Conchita, the drag queen. At Eurovision Song Contest 2019 in Tel Aviv Conchita was part of the interval show "Switch Song", where he was singing Måns Zelmerlöw's Heroes from 2015, but not in drag. He was still presented as Conchita.
Taking a look at the Eurovision winner's Instagram feed, it's safe to say that the last time Conchita made a real appearance was back in April to then just give birth to Tom during a performance of "Hit Me" at the Amadeus Austrian Music Awards 2019.
When explaining his new sound, looks and era, Tom confesses he was simply bored:
– I was just bored. I got so bored. I was stuck in this diva, Celine Dion-esque figure. I always wanted to be Celine Dion and then, you know... Check, done!
While everyone started laughing, including himself, Tom continues:
– Everyday was the same with the pretty hair... It was beautiful but I have to evolve and entertain myself.
But don't for a second think, he regrets any of this:
– Back in the days, when I was performing as Conchita, that was the version of me I was feeling. That was the person I wanted to be because with the makeup and everything, you feel a little bit stronger... You dare a little bit more (...) but if you limit yourself, you can only go that far.
Remind yourself of the performance that gave Conchita Wurst the victory back in 2014 with "Rise Like a Phoenix":
Austria has been participating in Eurovision Song Contest 52 times since its debut in 1957. They won the competion twice: in 1966 (Udo Jürgens - Merci Chérie) and in 2014 (Conchita Wurst - Rise Like a Phoenix). They came last in the competition nine times (Zero points in 1962, 1988, 1991 and 2015).
Since the introduction of Semi-finals in 2004, Austria only qualified for the Grand Final 7 out of 12 times.