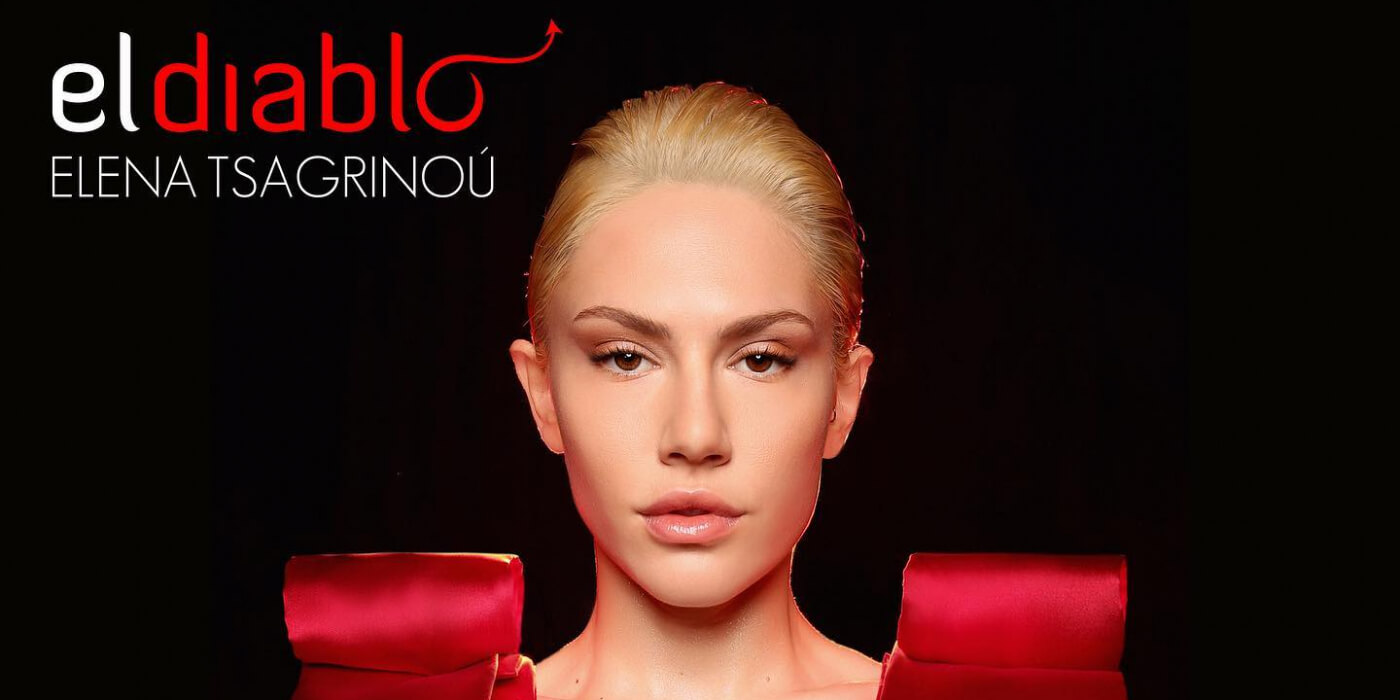 CYPRUS
Cyprus: Elena Tsagrinou's song for Eurovision 2021 released – "El Diablo"
Cyprus will be represented by Elena Tsagrinou at Eurovision Song Contest 2021 with the song "El Diablo". Listen to the song here
Towards the end of 2020, the Cypriot broadcaster, CyBC, had announced that Elena Tsagrinou will represent Cyprus at Eurovision Song Contest 2021 in Rotterdam with "El Diablo". The broadcaster has picked the singer internally after confirming that Sandro won't be chosen for the 2021 edition.
From the day of the announcement, the anticipation for "El Diablo" has been growing rapidly but now the wait is over. CyBC together with Elena Tsagrinou have released the official song which will be representing Cyprus in Rotterdam 2021.
"El Diablo"
The song that Elena will be performing a song about falling in love with someone as bad as El Diablo.
This has been composed and produced by Jimmy Thornfeld, Laurell Barker, Oxa, and Thomas Stengaard. You might already know some of these names from other Eurovision songs like "She Got Me" (Switzerland 2019) , "Only Teardrops" (Denmark 2013) and "You Let Me Walk Alone" (Germany 2018). The staging will be organised by artistic director Marvin Dietmann, who also is no stranger to the Eurovision Song Contest.
Celia Kritharioti has recently joined the El Diablo team to work with the singer in terms of styling on-stage and off during Eurovision 2021.
Elena Tsagrinou
Elena Tsagrinou was born in Athens in 1994. At the age of 14 she participated in the TV show Greece Got Talent, where she reached the semi-finals. In 2013, she started as the lead singer in the band "OtherView".
After 5 years with the band, Elena started her solo career releasing a single with the title "Pame Ap' Tin Arhi " (Let's go from the start) written by Dimitris Kontopoulos and Nikos Moraitis. Other singles followed which have gathered millions of views om YouTube.
Throughout the years, Elena has performed on some of the biggest music shows in Greece and Cyprus, and has cooperated with many other Greek artists such as Konstantinos Argyros and MELISSES. She also has a career on television that began in 2014 with the TV music show Just The 2 Of Us where she was one of the coaches. In the 2016-2017 seasons, she was one of the presenters of The Voice of Greece. Since October 2020, she is presenting her own show, titled K-POP Stars, on the Greek/Cypriot music channel MAD TV.
Since Cyprus debuted in Eurovision Song Contest in 1981, the country has not yet managed to win in any of the 36 times the country has participated.
Cyprus came close to win in 2018 when Eleni Foureira finished 2nd with Fuego, the best result so far.
Since the introduction of the semi-finals in 2004, Cyprus has qualified for 9 out of 15 Grand Finals.