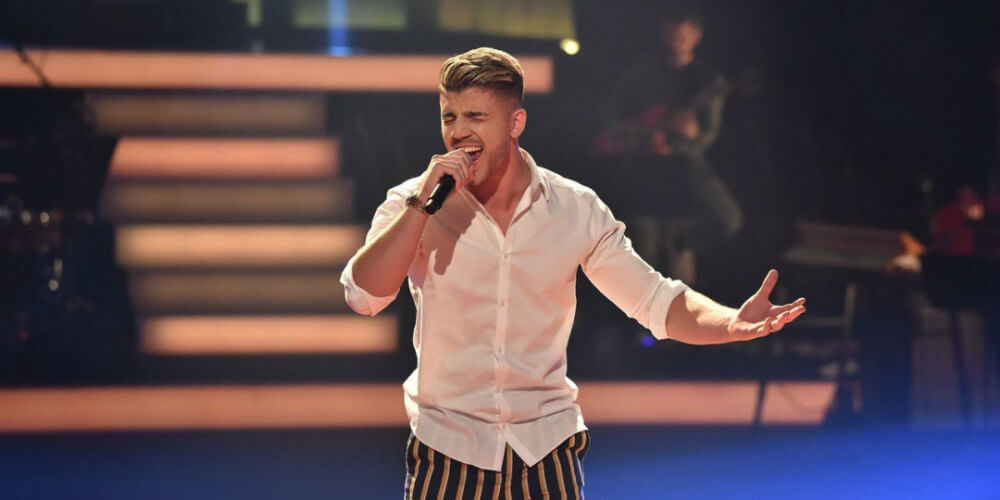 CYPRUS
Cyprus has selected: Sandro Nicolas to Eurovision 2020
Confirmed: Sandro Nicolas will represent Cyprus at Eurovision Song Contest 2020
After weeks of rumors the Cypriot broadcaster CyBC has now confirmed that it is the American-Greek Sandro Nicolas who will represent Cyprus at Eurovision Song Contest 2020. The broadcaster has picked Sandro internally.
Sandro Nicolas
Sandro Nicolas (Alessandro Rütten), 23, was born and raised in Heinsberg, Germany to an American father and a Greek mother. He has played drums and took guitar lessons at a young age, and at the age of 15 he began writing his own songs.

In 2018 he competed in the German "The Voice", where he reached the Semi-finals.
In 2019 he participated in the "New Wave Festival" in Sochi, Russia representing the USA. It was here he began to introduce himself with his artistic name Sandro Nicolas.
He grew up in Germany but speaks fluently Greek, due to his Greek roots and education.
Since Cyprus debuted in Eurovision Song Contest in 1981, the country has not yet managed to win in any of the 36 times the country has participated.
Cyprus came close to win in 2018 when Eleni Foureira finished 2nd with Fuego, the best result so far.
Since the introduction of the semi-finals in 2004, Cyprus has qualified for 9 out of 15 Grand Finals.