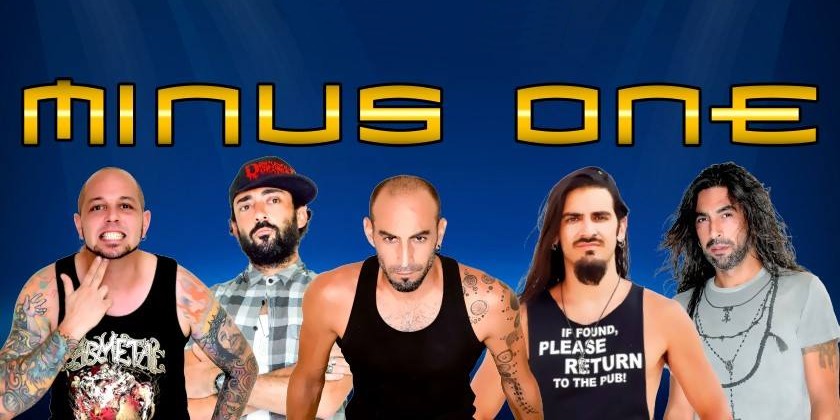 CYPRUS
Cyprus: Minus One selected for Stockholm
The Cypriot band for Eurovision Song Contest 2016 in Stockholm has been internally selected: Minus One. The song will be written by Thomas G:son and has not been revealed yet
The Cypriot broadcaster, CyBC, has internally selected the well known band "Minus One" to represent Cyprus at Eurovision Song Contest 2016 in Stockholm:
»The Cyprus Broadcasting Corporation has - after the decision to participate in Eurovision Song Contest 2016 to be held in Stockholm on 10, 12, and 14 May 2016 - announced that the Cypriot representative is the popular band "Minus One".
The song, which will be presented to the public at a later time, will be a collaboration of the band Minus One with the successful Swedish composer Thomas G:son.
Minus One is among the most beloved rock bands at Cyprus. For six years having concerts with success in Cyprus and abroad. Last year they reached the final in the 2015-selection "Eurochallenge 2015".
Thomas G:son is one of the most famous composers in Sweden. As a composer he has represented many countries in Eurovision Song Contest, and his songs finished in Top-10, culminating in the victory of Sweden in 2012 with "Euphoria".«
Minus One
The band "Minus One" has five members: Francois Micheletto (vocals), Harrys Pari (guitar), Constantinos Amerikanos (guitar & vocals), Antonis Loizides (bass) and Chris J (drums).
They participated in the Cypriot national selection " Eurochallenge 2015", where they were one of the favorites to win. They reached the final, but were beaten by John Karayiannis.
Minus One plays everything, from modern pop to rock classics. The bands strongest force is their performances and choice of songs. Once they get up on stage its obvious they are up there to have fun and enjoy what they do, taking the people off stage along for the ride. The energy and great chemistry among the band's members is phenomenal, also passed on to the crowd off stage.
Since Cyprus debuted in Eurovision Song Contest in 1981, the country has not yet managed to win in any of the 32 times the country has participated. Since the introduction of the semi-finals in 2004, Cyprus has only qualified for five finals. Best location is three fifth places (1982, 1997, 2004), and the worst is last place in 1986.