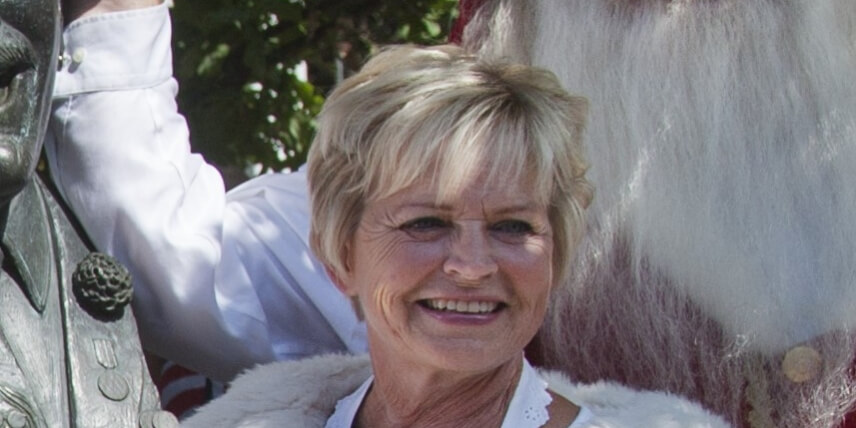 VOTING
Danish jury member gave wrong points
The Danish jury member Hilda Heick gave the opposite points that she intended to. Denmark gave 12 points to Ukraine on a mistake. Ukraine should have had zero points from Denmark
The Danish jury member Hilda Heick (Who also co-hosted the Danish Melodi Grand Prix 2016), misunderstood how the jury should rank their songs, and did the complete opposite.
In the Grand Final Hilda's favorite song was Australia, but she ended up in ranking Australia worst.
The jury-members must rank the 26 songs from 1 to 26, with 1 to their best song, and 26 to the worst song. Hilda did the complete opposite.
In the show, Denmark's jury awarded Ukraine with 12 points, but it should have been Australia instead. In fact Ukraine shouldn't have any points from the Danish jury.
This means that the difference between number one (Ukraine) and number two (Australia) should have been only nine points!
It is my mistake
Hilda Heick is so affected by the incident that she considers dropping everything Eurovision-related tasks in the future:
– It is my great mistake and I admit it honestly, but i want to emphasize that I am not senile yet, although several write on Facebook that I should retire and keep me away from everything, and that I don't know anything!, says Hilda Heick to bt.dk.
The jurors were briefed before the second semi-final and the Grand Final.
– An independent auditor from Deloitte has briefed the Danish jury members for half an hour about how they should do. He has been responsible for this briefing the past decade. But in this situation it does not matter, because it didn't influence the final result according to our calculations, says the Head of entertainment at DR (Denmark's Radio) Jan Lagermand Lundme.
Points: With and without Hilda's mistake
We have calculated the Grand Final points without Hilda's mistake, and it doesn't change anything to the final positions in the table, but it changes the points.
Country
Points from DK jury
with mistake
Points from DK jury
without mistake
Total points
with mistake
Total points
without mistake
Diffe-rence
1
Ukraine
12
534
522
-12
2
Australia
10
12
511
513
2
3
Russia
3
491
494
3
4
Bulgaria
6
6
307
307
5
Sweden
4
7
261
264
3
6
France
2
257
259
2
9
Lithuania
5
1
200
196
-4
10
Belgium
8
8
181
181
11
Netherlands
7
10
153
156
3
14
Israel
2
4
135
137
2
22
Spain
1
5
77
81
4
24
United Kingdom
3
62
59
-3
Hilda Heick is a Danish singer and has participated in the Danish Melodi Grand Prix four times