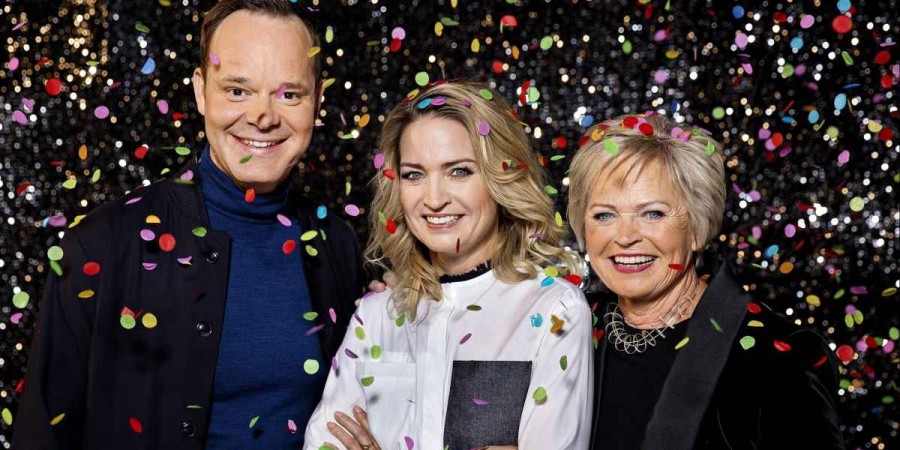 DENMARK
Denmark: Here are the hosts for MGP 2016
Melodi Grand Prix veteran Hilda Heick and her daughter Annette will host Melodi Grand Prix 2016 together with last year's MGP host Jacob Riising.
There is one family in Denmark that is called "The Eurovision family". It is the family Heick: Keld, Hilda and Annette Heick. Keld and Hilda Heick have participated in Melodi Grand Prix in Denmark four times, and Keld Heick has also written several songs for other artists. Annette Heick - the daughter - has also been in Grand Prix several times, most recently in 2007 with the song "Copenhagen Airport".
Now the mother (Hilda) and the daughter (Annette) are back in Melodi Grand Prix in Denmark. This time as hosts. They will be joined by DR-host Jacob Riising, who has hosting the Danish Eurovision for kids, MGP, in 2005, 2008, 2012 and 2013. In 2014 he moved up in the "adult league", when he hosted Dansk Melodi Grand Prix 2014 together with Louise Wolff, and last year he also hosted MGP. At Eurovision Song Contest 2014 in Copenhagen he was the audience crowd warmer before all the live-shows.
Annette Heick says: »I am pleased to stand in the middle of this huge crowd of fans, and I am looking forward to feel the atmosphere that is always at the Melodi Grand Prix«.
Dansk Melodi Grand Prix 2016 will take place in Horsens on 13 February 2016. The winner will represent Denmark at Eurovision Song Contest 2016 in Stockholm.

Denmark has been participating in Eurovision Song Contest 43 times. Since its debut in 1957, Denmark has won the contest 3 times:

Worst result was in 2002 (last). Since the introduction of the Semi-finals in Eurovision in 2004, Denmark has qualified for the Grand Final 9 out of 12 times.