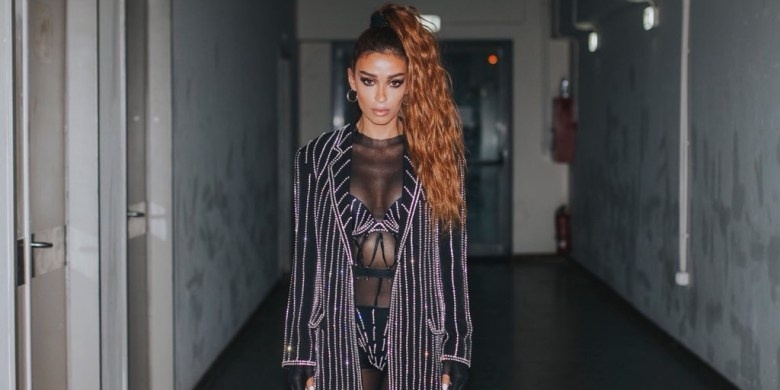 CYPRUS
Eleni Foureira released Playmen Remix of "Fuego"
The fire in Eleni Foureira is still burning
Last June at the MAD Video Music Awards in Greece, the Fuego artist Eleni Foureira who represented Cyprus in Eurovision Song Contest 2018 released the Playmen Festival Remix of her Eurovision entry Fuego.
Cyprus achieved their best ranking in Eurovision history (2nd place with 436 points), and was the favorite to win Eurovision 2018 according to the bookmakers.
You can watch Foureira's performance at the MAD Video Music Awards 2018.

Since Cyprus debuted in Eurovision Song Contest in 1981, the country has not yet managed to win in any of the 35 times the country has participated. Cyprus came close to win in 2018 when Eleni Foureira finished 2nd with Fuego, the best result so far.
Since the introduction of the semi-finals in 2004, Cyprus has qualified for 8 out of 14 Grand Finals.