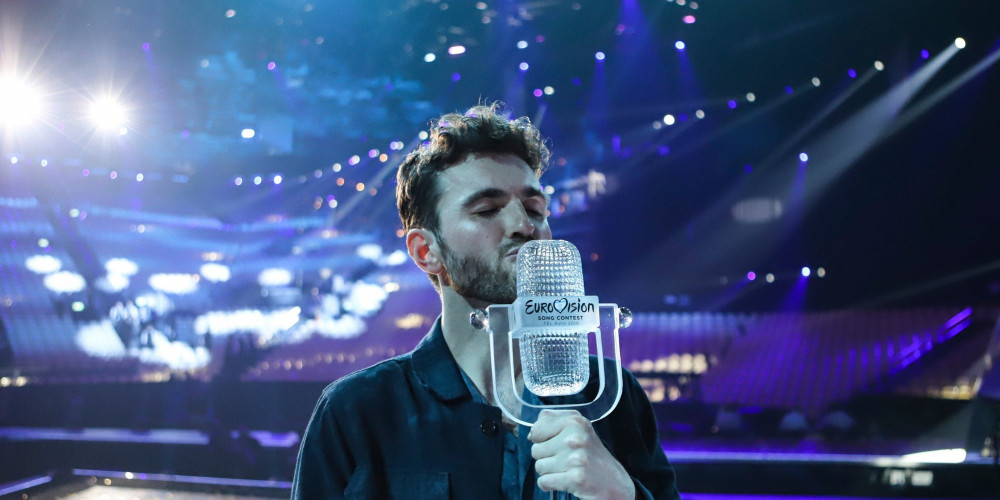 NETHERLANDS
Eurovision 2021: Duncan Laurence tests positive for COVID-19
The Eurovision Song Contest 2019 winner, Duncan Laurence, opened the first Semi-final in Rotterdam this year and was scheduled to appear again during the Grand Final and perform "Arcade" once again
Current reigning champion, Duncan Laurence, who brought the contest back to Netherlands after winning the Eurovision Song Contest 2019 with "Arcade", has been tested positive for COVID-19. It was scheduled that he should appear live in Saturday's Grand Final, and of course this will not happen now. This has just been confirmed by his team and the organizers.
Duncan has shown mild symptoms but is forced to pull out from his Grand Final appearance because of the seven-day quarantine although it has been reassured he will participate in the show in a different way.
Last Monday, Duncan tested negative and as a result he could appear live in the first Semi-final on Tuesday. On Wednesday he showed light symptoms and unfortunately tested positive a rapid test.
Sietse Bakker, Executive Producer of Eurovision 2021, says:
– We are of course disappointed, first of all for Duncan, who deserves a live performance on our very own Eurovision stage after his 2019 victory and the worldwide success of Arcade.
– We couldn't be more proud of his opening act for the first Semi-Final. Of course we wish Duncan a speedy recovery!
Duncan's management also added a few words to this announcement:
– Duncan is very disappointed, he has been looking forward to this for two years. We are very happy that he will still be seen in the Final on Saturday, May 22.
This is not the first case of COVID-19 that hits Eurovision 2021. As previously reported, a delegation member from Poland tested positive for COVID-19 whilst Iceland will not be able to perform in the live shows at Eurovision after a member of the Icelandic group Gagnamagnið was tested positive.
We wish Duncan Laurence good health and best wishes.