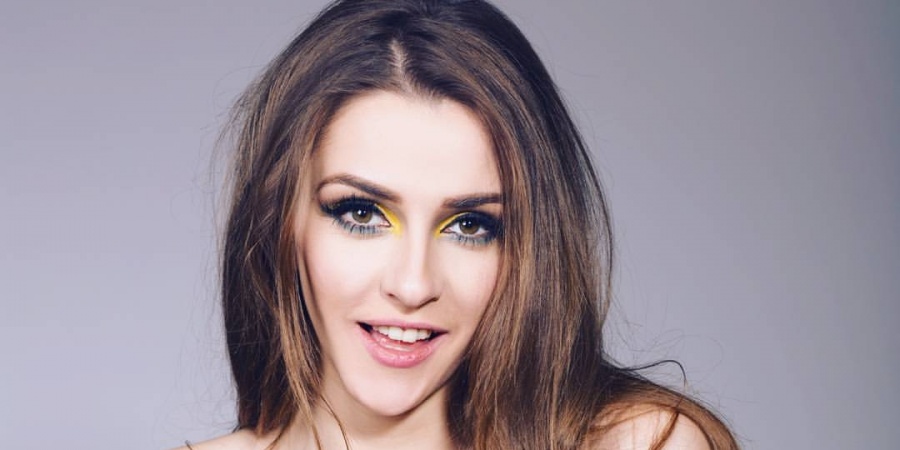 NORTH MACEDONIA
North Macedonia 2017: Jana Burčeska with "Dance Alone"
The song for North Macedonia has just been released: Jana Burčeska will represent North Macedonia at Eurovision 2017 with the song "Dance Alone"
Jana Burčeska was internally picked for Eurovision by Macedonian broadcaster back in November 2016. Now her song is out: "Dance Alone". The song premiered in a special edition of the TV Show "Stisni Play" in Macedonia:
"Dance Alone" is written by Joacim Perrson, Alex Omar, Florence A. and Bobi-Leon Milanov. The team behind her song is a part of Symphonix International, a group of composers, songwriters and music producers, and has previously been working with super stars like Lady Gaga and Kylie Minogue.
During today's reveal of Jana's song it was revealed that choreographer Ambra Succi will be the artistic director of Jana's performance on the Eurovision stage in Kyiv. Ambra Succi choreographed the stage performances for Poli Genova (Bulgaria 2016) and Loreen (Sweden 2012).
Jana Burčeska
Jana Burčeska (Јана Бурческа) ended 5th in the first edition of "Macedonian Idol", and has been competing at Skopje Fest in 2012, 2013 and 2015. She is currently a UNICEF ambassador campaigning for "Together for Schools without Violence". Since 2014 she has been singing in a local cult rock band "Mizar".
Jana's Eurovision 2017 song "Dance Alone" has been selected out of more than 200 received songs from all over the world.
North Macedonia first appeared in Eurovision Song Contest 1998, and has been participating 16 times. Macedonia hasn't had the greatest results in Eurovision. The best result was in 2006, where Elena Risteska finished 12th with the song "Ninanajna". They never came last, but only managed to qualify for the Grand Final 5 times out of 13 since the introductions of semi-finals in 2004. The last none years they have only qualified for the Grand Final one time: In 2012 (Kaliopi - "Crno I Belo").