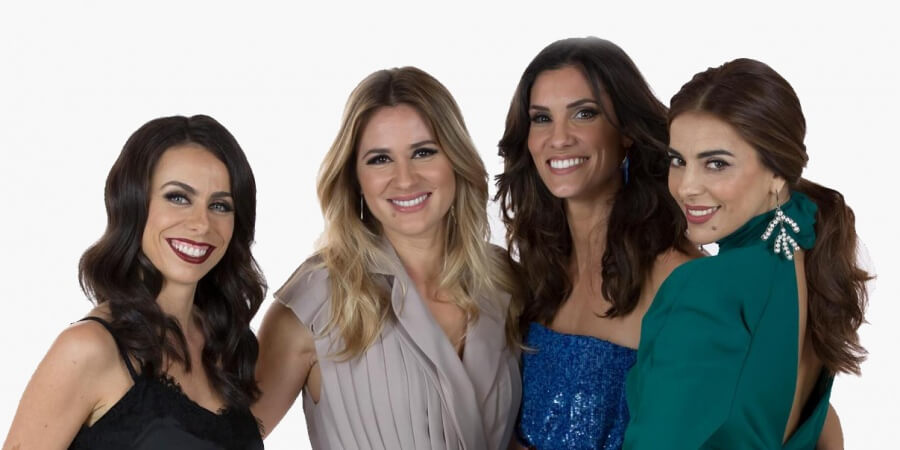 LISBON 2018
Girl power: Here are the hosts of Eurovision 2018
The hosts of Eurovision Song Contest 2018 in Lisbon are Filomena Cautela, Sílvia Alberto, Daniela Ruah and Catarina Furtado
The Portuguese public broadcaster and producer of Eurovision Song Contest 2018, Rádio e Televisão de Portugal (RTP), has just revealed the hosts for the three shows in May: Filomena Cautela, Sílvia Alberto, Daniela Ruah and Catarina Furtado will welcoming Europe next May at Eurovision Song Contest 2018 in Lisbon.
Several names have been mentioned over the last few months as potential presenters of the contest, from Pedro Granger to José Carlos Malato, to Portuguese-born Nelly Furtado, but the rumors were true.
The choice ended up falling into three names known from TV, Catarina Furtado, Filomena Cautela and Sílvia Alberto. Daniela Ruah is a Portuguese actress starring in the American series "Criminal Investigation: Los Angeles".
3 TV presenters & 1 actress
Filomena Cautela
Filomena has been a television presenter for various channels since 2004. In 2017 she was the spokesperson for Portugal at Eurovision Song Contest in Kyiv, Ukraine.
Silvia Alberto
Slivia has been a presenter at RTP since 2000 and has hosted a number of well known programs, including the Portuguese national selection for Eurovision, Festival da Canção, a total of seven times, as well as Danca Comigo.
Daniela Ruah
Daniela is a Portuguese-American born actress, and is best known for playing the part of Kensi Blye in NCIS: Los Angeles.
Catarina Furtado
Catarina has been a presenter on Portuguese television since the 1990s. Her breakthrough came as the presenter of the weekly charts program Top+ on RTP. Lately she has been the host of The Voice of Portugal as well as presenting the Portuguese national selection for Eurovision, Festival da Canção.
Eurovision hosts