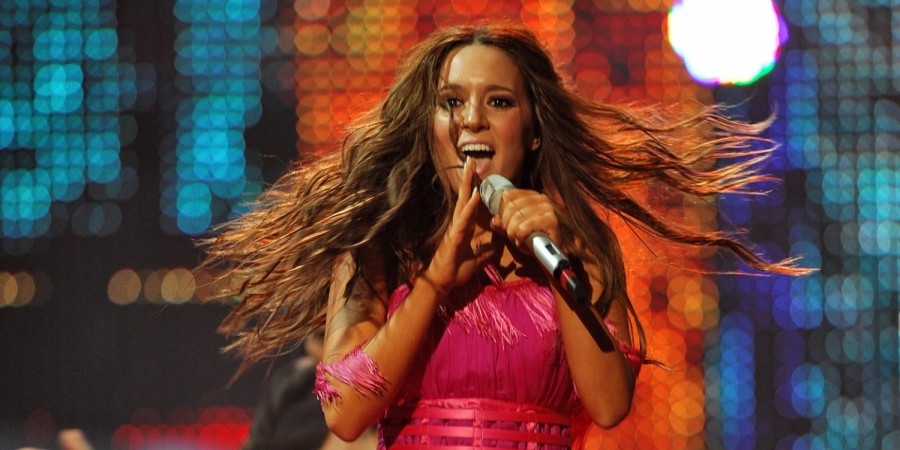 GREECE
Greece: Kalomira for Eurovision 2019?
Will Kalomira and Eurovision be the secret combination for Greece next year?
The Greek-American singer Kalomira, who represented Greece in Eurovision 2008 with the song Secret Combination, is rumoured to be back on the Eurovision stage next year, according to OGAE Greece.
She represented Greece at Eurovision Song Contest 2008, finishing 3rd – the best Greek result since their victory back in 2005.
Kalomira currently lives in USA, and yesterday she reportedly had a meeting in Athens with representatives from the Greek broadcaster, Ellinikí Radiofonía Tileórasi (ERT).
She has not confirmed the rumours, but she was in the run for representing Greece this year in Lisbon, 10 year's after her first appearance in 2008. She stated in an interview with People Magazine:
– I once said that maybe I did want to return to Eurovision, but since I did not go this year, I do not think so. This year was the 10th anniversary of my Eurovision participation and we were in some initial discussions to represent Greece, but it did not go ahead.
The Greek broadcaster instead chose Yianna Terzi for Lisbon with the song Oniro Mou.
Kalomira
Kalomira Sarantis (Καλομοίρα Σαράντη), is a Greek-American singer, songwriter, model, and television personality. She was born and raised in USA, and came to prominence in Greece in 2003 when she won the talent show Fame Story.
What really boosted her career was her third place in Eurovision Song Contest 2008 with the song "Secret Combination".
She has released four albums and hosted various television shows.
Greece started its Eurovision adventure back in 1974, and has been participating in the contest 39 times until now. They won Eurovision Song Contest in 2005 with the song "My Number One" performed by Helena Paparizou. Since the victory they have been very successful in Eurovision.
Greece has qualified for the Grand Final 13 out of 15 times (only missed the Grand Final in 2016 and 2018). Well done Greece! Since 2004 they have finished in top-10 nine out of 15 times. They never finished last in the contest.