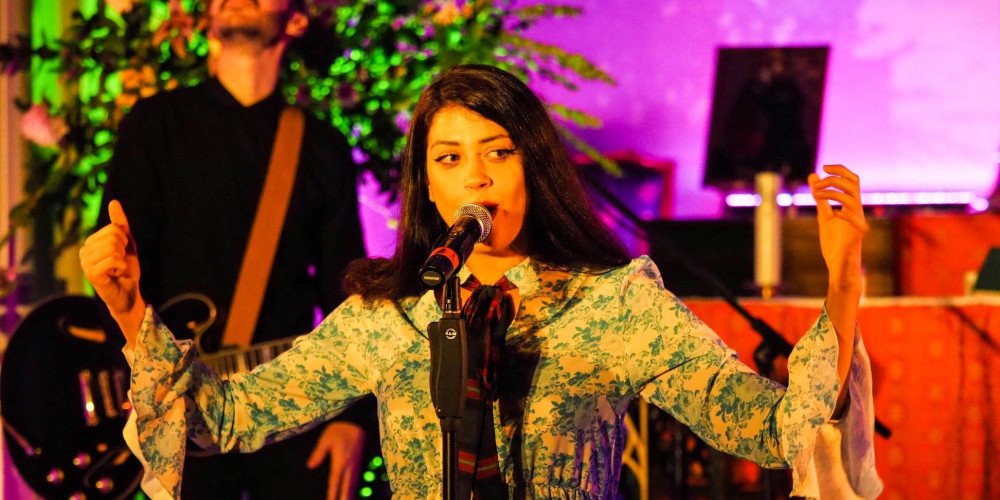 GREECE
Greece: Katerine Duska​ to Eurovision 2019
Greek broadcaster has just confirmed their singer for Eurovision Song Contest 2019 in Tel Aviv: Katerine Duska​
The Greek-Canadian Katerine Duska will represent Greece at Eurovision Song Contest 2019 in Tel Aviv. This has just been announced by the Greek broadcaster, ERT, after months of speculations and rumours.
Katerine's song for Eurovision has already been recorded in a studio in London. It has not been revealed yet, but is expected to be released in the coming weeks. The song will be in English, and is written by Katerine herself together with Leon of Athens.
Before the announcement it was expected that Katerine Duska would be the Greek representative at Eurovision Song Contest, but because of discussions between ERT and the record company Minos EMI, the news was delayed until today.
The ERT Working Group voted unanimously for Katerine Duska, under consideration of the history of Greece in Eurovision Song Contest, as well as the international character of Eurovision.
Katerine Duska
Katerine was born and raised in Montreal, Canada, and moved to Greece as a teenager. She currently lives in Athens, where she has been studying law at the Kapodistrian Univeristy.
She started singing and writing songs during her teenage years. Her voice is described as warm and soulful. In 2014 she released the song "One in a million", and in 2015 she released her debut album, "Embodiment", with songs written by herself and the Swedish singer-songwriter Albin Lee Meldau.
The ERT Working Group sees Duska as a singer with a special voice, which is highlighted by the compositions and lyrics she signs herself. She also represents a modern musical stream that does not reproduce industrial stereotypes. On the contrary, it assimilates, in a personal way, the influences of the different societies, in which she grew up

Greece started its Eurovision adventure back in 1974, and has been participating in the contest 39 times until now. They won Eurovision Song Contest in 2005 with the song "My Number One" performed by Helena Paparizou. Since the victory they have been very successful in Eurovision.
Greece has qualified for the Grand Final 13 out of 15 times (only missed the Grand Final in 2016 and 2018). Well done Greece! Since 2004 they have finished in top-10 nine out of 15 times. They never finished last in the contest.