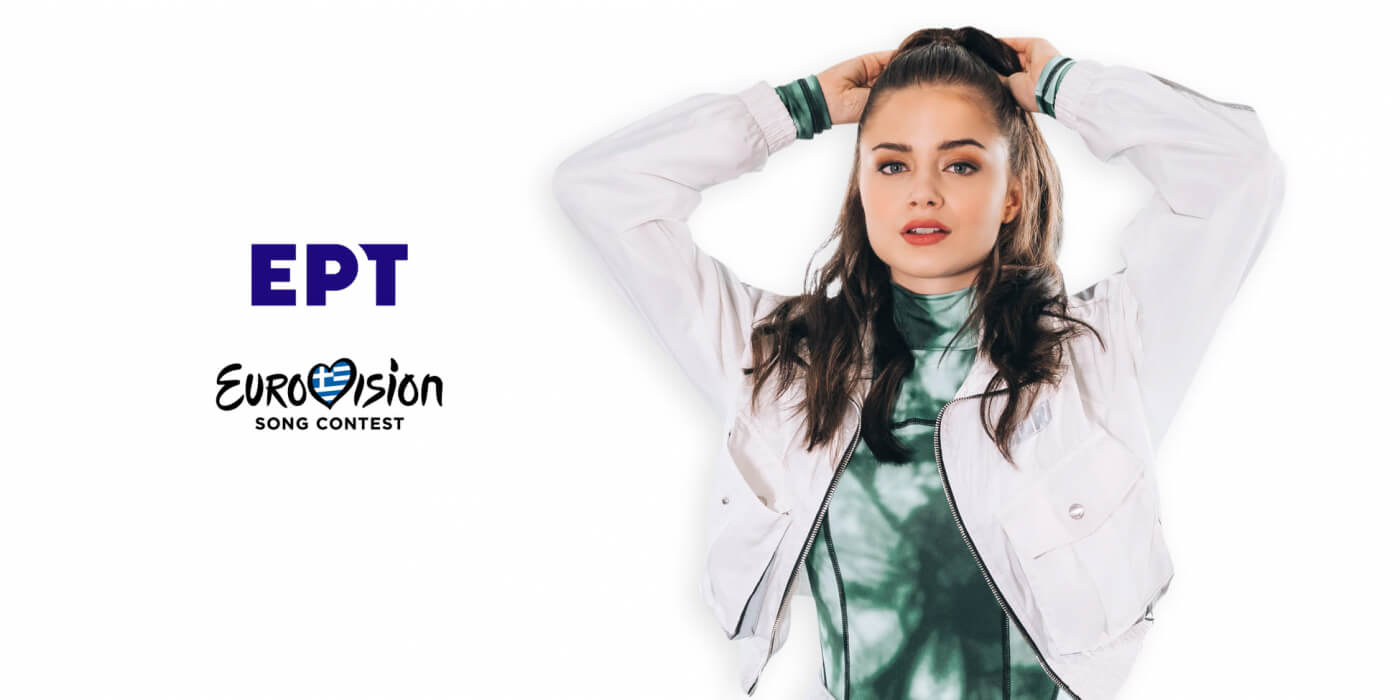 GREECE
Greece: "Last Dance" is Stefania's song for Eurovision 2021
The 41st Greek song for Eurovision has been chosen with returnee Stefania as artist. Her song is expected to be released in March
The Greek national broadcaster, ERT, has revealed the title of the song that will represent Greece at the Eurovision Song Contest 2021.
The committee of the Greek public television decided that out of the five songs that Stefania had presented, Last Dance is the one that she will sing at Eurovision 2021 in Rotterdam. The song is composed by Dimitris Kontopoulos, Arcade, Sharon Vaughn, while the creative director for the visualization of the song will be Fokas Evangelinos.
No further details have been yet announced about the song, but we expect it will be released in March 2021. "Last dance" is being reported as a completely different song from Stefania's song for Eurovision 2020 "Superg!rl".
Stefania
Stefania Liberakakis (Στεφανία Λυμπερακάκη) is 18 years old, born in Utrecht, the Netherlands in a Greek family. The artist competed in the The Voice Kids in the Netherlands where she got to the battle round.
This is not the first time Stefania has had association with Eurovision as she was part of the group Kisses who represented the Netherlands in Junior Eurovision 2016 with the song "Kisses and Dancin". The group came 8th place out of 17 with 174 points.
In 2019 Stefania performed at the Mad Awards in Greece with the song "Con Calma". The artist was joined on stage with Ilenia Williams and Konnie Metaxa.
In November 2019, Stefania released the single "Turn Around" which was very popular in Greece and had 156,000 streams on Spotify.
The Dutch born singer is also an actress who was in the Dutch series Brugklas and featured in the teen comedy 100% Coco New York.
Stefania should have represented Greece in the cancelled Eurovision Song Contest 2020 with the song Superg!rl.
Greece started its Eurovision adventure back in 1974, and has been participating in the contest 40 times until now.
They won Eurovision Song Contest in 2005 with the song "My Number One" performed by Helena Paparizou. Since the victory they have been very successful in Eurovision.
Greece has qualified for the Grand Final 14 out of 16 times (only missed the Grand Final in 2016 and 2018). Well done Greece! Since 2004 they have finished in top-10 nine out of 15 times. They never finished last in the contest.