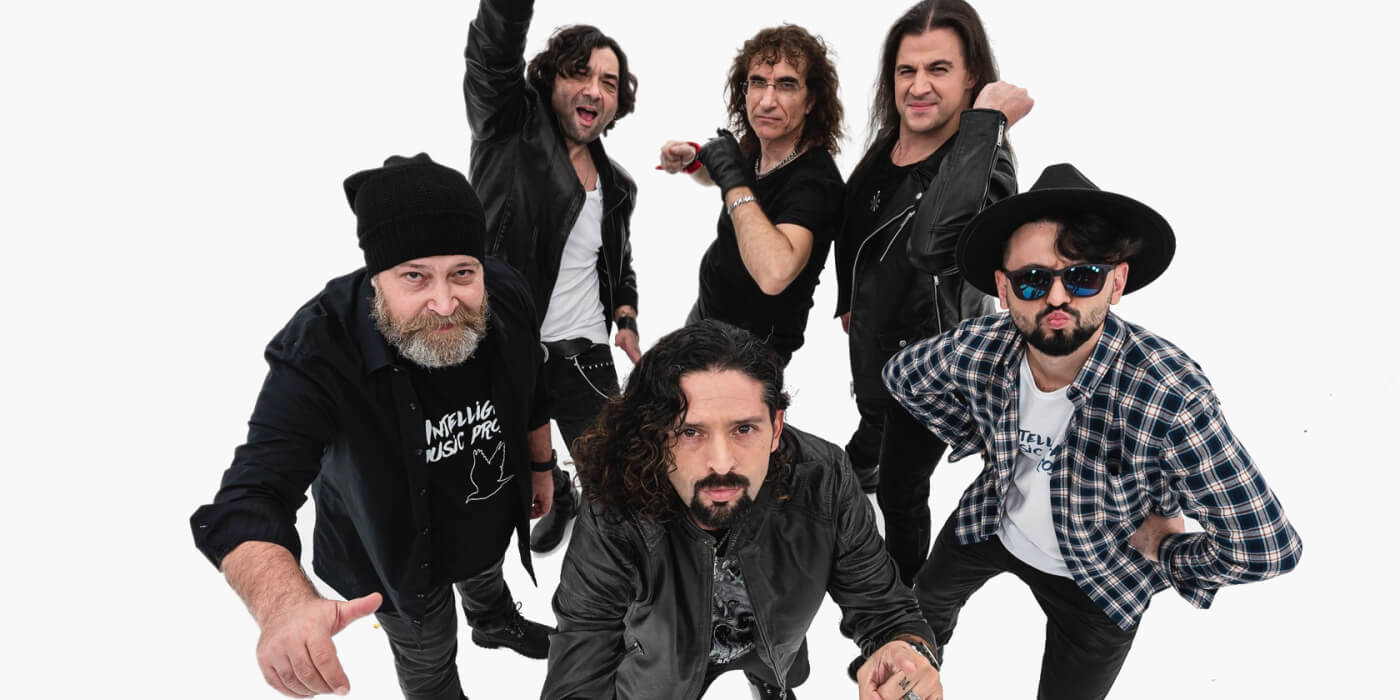 BULGARIA
Intelligent Music Project chosen to represent Bulgaria at Eurovision 2022
The rock band Intelligent Music Project was internally chosen to represent Bulgaria at Eurovision 2022 with the song "Intention"
UPDATE 30 NOVEMBER 2021
The song "Intention" will be released on the morning show Denyat zapochva s Georgi Lyubenov (The day begins with Georgi Lyubenov) on Bulgarian BNT on 5 December between 07:00 and 10:00 CET
It all started off as a rumour when Intelligent Music Project announced the news during an interview but BNT – the Bulgarian public broadcaster – has now confirmed that the band will indeed represent the country at Eurovision 2022.
Besides the artist announcement, the CEO of BNT Emil Koshlukov and Milen Vrabevski, the creator of Intelligent Music Project, have also revealed that the song will be titled "Intention" and should be released by early December on BNT1.
The band's current line up, and the one that will be performing in Turin, will feature Ronnie Romero (lead vocalist of Ritchie Blackmore's Rainbow), Bisser Ivanov, Slavin Slavchev (the winner of X-Factor Bulgaria), Ivo Stefanov, Dimiter Sirakov and drummer Stoyan Yankoulov (Bulgaria 2007, Bulgaria 2013).
Intelligent Music Project
It was back in 2010 when Milen Vrabevski established the music production company Intelligent Music with the aim of popularizing the Bulgarian music and culture. Shortly after, he announced the creation of the "Intelligent Music Project", a rock collaboration that would feature several popular names within the Rock landscape.
As of today, the band has released six albums and featured members such as Nathan East, John Lawton, Tim Pierce, Simon Philips, amongst many others. The members mentioned have under their repertoire collaborations with Michael Jackson, Phil Collins, Stevie Wonder, TOTO and many more.
The band is known for its hard-rock songs such as the below "I Know" (not their Eurovision song):
Bulgaria has been participating in Eurovision Song Contest 13 times, but with mixed success. They have a 2nd, 4th, 5th, 11th and 14th place on their Eurovision account, and the other 8 years they didn't qualify for the Grand Final.
The best result was 2017's 2nd place (Kristian Kostov - Beautiful Mess), and this was also one of the five times they qualified for the Grand Final out of 13.