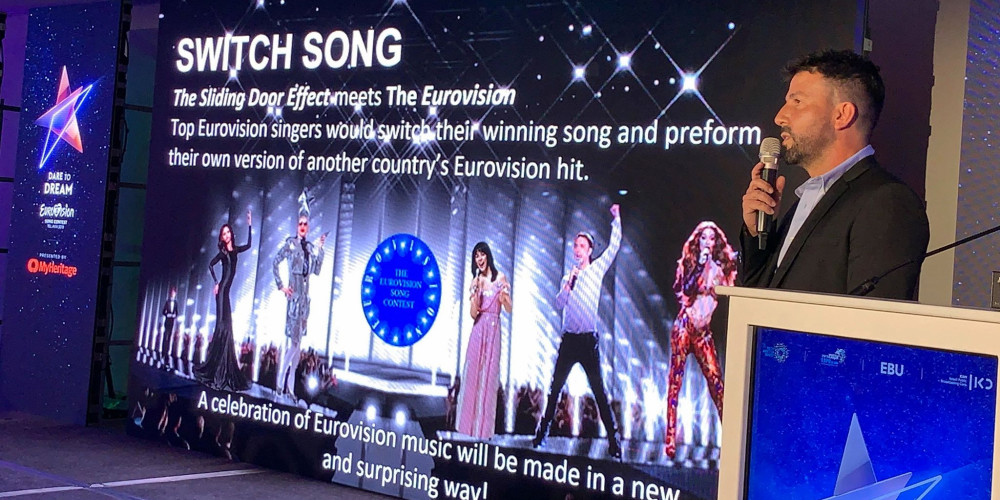 TEL AVIV 2019
Interval acts for Eurovision 2019 revealed
Openings and Interval acts for Eurovision 2019 revealed: Netta, Verka, Måns, Foureira, Conchita, Gadot, Izhar Cohen, Idan Raichel... And Madonna!
The Israeli broadcaster and Eurovision organiser, KAN, held a press conference today in Tel Aviv. At the conference some details about the shows, tickets and interval acts were revealed. Let's have a look:
Gal Gadot
The "most famous Israeli actress in the world", Gal Gadot will make an appearance at the Grand Final on 18 May 2019.
Netta: Opening of Semi-final 1 + new song
Netta will open Semi-final 1 with a special and festive opening act with a new version of "Toy". In the final, Netta will premiere a new song (that will be released at the end of April).

Switch Song: Conchita, Verka, Måns, Foureira
A celebration of Eurovision music in a new and surprising way.
Some top Eurovision stars will switch their songs and perform their own version of another country's Eurovision hits:
All four will be joined on stage by Eurovision 1979 winner Gali Atari and perform Hallelujah together.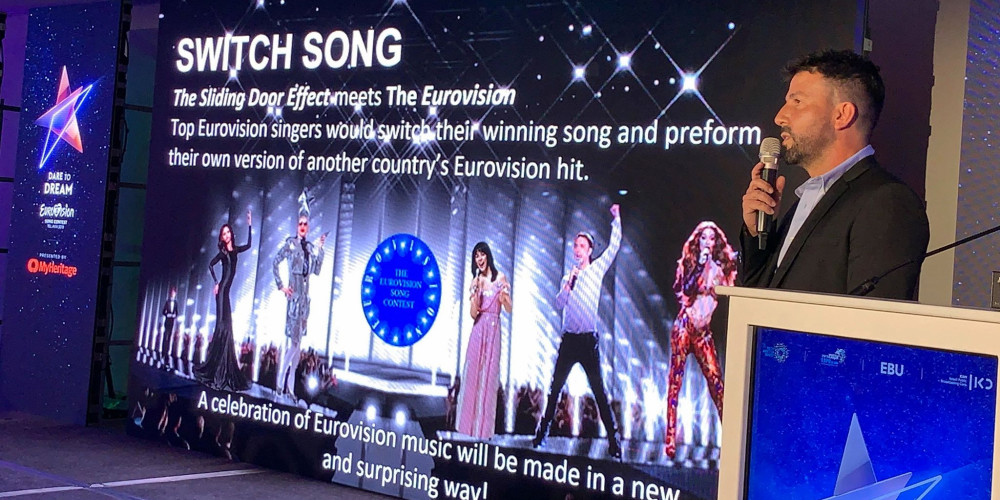 Special tribute to Izhar Cohen
Izhar Cohen was the first Israeli to win Eurovision in 1978 (with Alphabeta: A ba ni bi). A special tribute to him and A ba ni bi will be in one of the shows.
Izhar Cohen will also be the spokesperson giving the Israeli points in the Grand Final.
Idan Raichel Project
Idan Raichel is one of the most popular and recognised singers in Israel. In the Grand Final he will appear in a huge act with 24 musicians singing the song "Boee". At the end of the act, all the 26 finalists will join him on stage.

Shalva
Shalva, a musical group of people with special needs and disabilities was qualified for the Final of the Israeli artist-selection for Eurovision, "The Next Star". They decided to withdraw from the competition, as some of its members are religious Jews who observe Shabbat, and cannot attend the dress rehearsal at Eurovision 2019 scheduled for Friday 17 May.
Shalva will appear in Semi-final 2 with the song "Million Dreams".
Kutiman: 63 years of Eurovision history
Kutiman is a songwriter, producer, orchestra leader, mixologist, and filmmaker. Kutiman has had access to the Eurovision video archives and created an original multimedia interpretation of 63 years of Eurovision history. His production will be shown in the semi-finals.
Lior Suchard
The internationally-known Israeli mentalist Lior Suchard will perform some of his magic in the semi-finals and final.
The mentalist is expected to amaze the viewers with his tricks from the Green Room area, which be located on another hall, separate from the main stage. Suchard appeared on many Talkshows in the US, including "The Tonight Show with Jay Leno", "The Larry King Now", "Good Morning America" and "The Late Show with James Corden".
What about Madonna?
Live Nation had announced the appearance last week, but KAN has not officially confirmed the performance – until today's press conference.. At the press conference, Yuval Cohen, the editor in chief and lead director of the competition this year, said that the appearance of Madonna at the Grand Final was not yet guaranteed: "but negotiations are coming to an end." Despite this, KAN chose to show two following slides about Madonna:
Press conference video
Watch the whole press conference here: