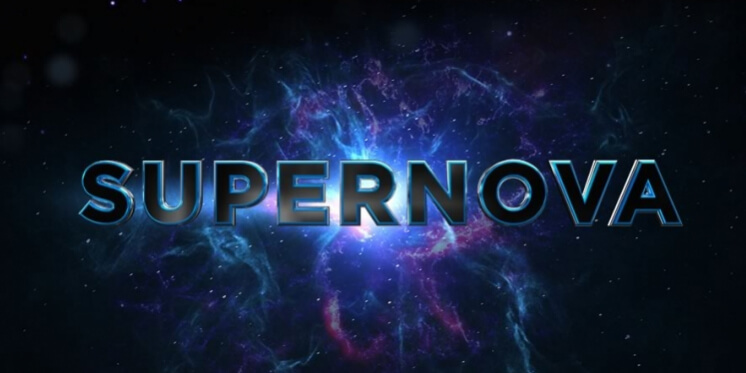 LATVIA
Latvia: Listen to the songs for Supernova 2016
All the Sundays in February 2016 are Supernova Sundays. The Latvian broadcaster, LTV, has just revealed the artists and songs for Supernova 2016. Listen to them here
The 20 songs for this year's Supernova in Latvia have been selected out of 88 applicants. The selection process was in the hands of an expert jury: Guntars Racs, Daumants Kalnins, Intars Busulis and DJ Rudd.
Supernova 2016 – Heat 1
Catalepsia – "Damnation"
Edvards Grieze – "New Day"
ElektroFolk – "Miracle Drums"
Ivo Grīsniņš-Grīslis - "We Are The Light"
Justs – "Heartbeat"
Marta Grigale – "Choices"
Paula Dukure – "Look In The Mirror"
Rūta Dūduma - "Being A Friend"
Sabīne Berezina – "My Inspiration"
Samanta Tīna – "We Live For Love"
Supernova 2016 – Heat 2
Crow Mother – "Demons"
Dvines – "Set It On Fire"
Iluta Alsberga – "On Hold"
Madara Grēgere – "You And I"
Markus Riva – "I Can"
Marta Ritova – "Not From This World"
Mārtiņš Ruskis – "Still Holding Stars"
Miks Dukurs– "Paradise"
MyRadiantU – "We Will Be Stars"
Samanta Tīna – "The Love Is Forever"
Supernova 2016
There will be two preparation shows that will be shown in January, with live shows running each Sunday in February:
7 February 2016: Supernova Heat 1
14 February 2016: Supernova Heat 2
21 February 2016: Supernova Semi-final
28 February 2016: Supernova Final
The winner of Supernova 2016 will represent Latvia in Eurovision Song Contest 2016 in Stockholm. Supernova consists of two heats, to be held on 7 and 14 February and one Semi-final on 21 February, and the climax: The Grand Final of Supernova 2016 on 28 February 2016. Each of the heats and the semi-final are shown live, and the TV audience and an expert jury will choose the songs that will advance to the Grand Final. In the Grand Final it is solely public televoting that decides who the winner is.
Latvia appeared in Eurovision Song Contest in 2000, and since the debut, the country has participated every year (16 times) in the contest. The best result was in 2002, where Latvia won Eurovision Song Contest with the song "I Wanna" by Marie N. The last seven years Latvia only managed to qualify for the Grand Final last year (Aminata Savadogo - "Love Injected") - three of the years they went last in their semi-finals!