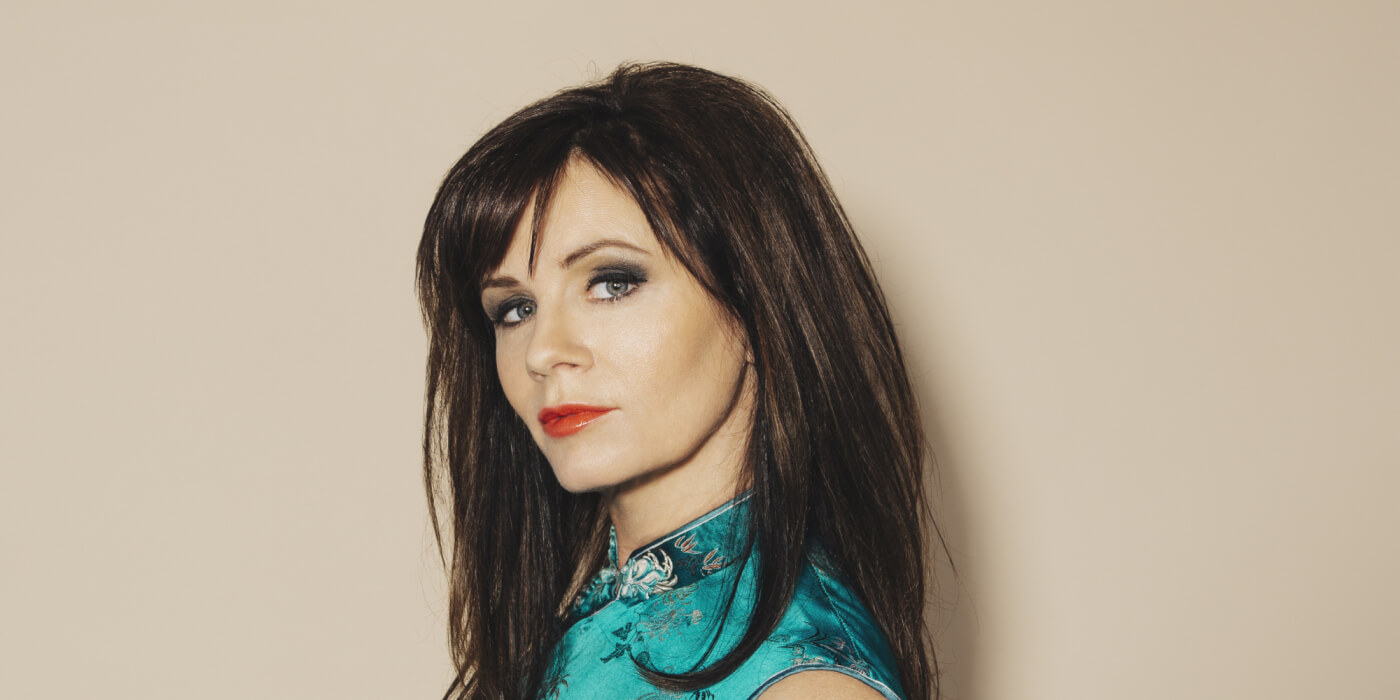 SWEDEN
Lena Philipsson from Sweden: "I won't return to Melodifestivalen as a singer"
INTERVIEW Lena Philipsson represented Sweden in Eurovision 2004 with "It Hurts". She shares her memories from back then, and is looking forward to co-host Saturday's first heat of Melodifestivalen 2021
This week Sweden will embark on the very popular six week music celebration, Melodifestivalen, the most popular TV show in Sweden, that will find the Swedish representative for Eurovision 2021.
Weeks ago, the Swedish broadcaster SVT announced that we won't have one host for Melodifestivalen 2021 but a whopping ten. Christer Björkman will be the main host for all the shows but will be accompanied with co-hosts each week. The first co-host that Björkman will have is no stranger to the Eurovision spotlight. "It Hurts" singer Lena Philipsson, or just "Lena PH" will open the co-host gig in the first heat of the competition.
We have last seen her in the Melodifestivalen spotlight as a singer in 2004 when she went to win the whole competition and represented Sweden in Istanbul, the first Eurovision edition that had a Semi-final. Lena took us back to 2004 and briefly shared some memories from Melodifestivalen 2004.
– It was a very special year. It was the beginning of a long-lasting "work-ship" with Orup, a Swedish singer and songwriter, and we were very successful for many years. I remember my visit to Turkey as a magical trip, we all had lots of fun.
Lena has quite a history to the Swedish Melodifestivalen. She has participated four times as a singer:
I don't really like to compete
We also saw her participate twice as a songwriter, 1991, Tvillingsjäl (performed by Pernilla Wahlgren) and in 1999, Det svär jag på (performed by Arvingarna). Besides a singer and a songwriter, Lena took on a big role as the host for Melodifestivalen 2006. She also co-hosted Melodifestivalen 2000 and 2003.
– To compete and get a good result out of that is of course the most thrilling and fun part of being a singer although I don't really like to compete. It was fun to be the host in 2006, but it was quite challenging and very little time to rehearse, so it was nerve wrecking. Over and above all, I was proud to write songs for other artists in this big competition.
Mello host
Although Lena had a tough job in 2006 to host the whole Swedish music tour, this is not the first time she co-hosted Melodifestivalen. She was one of the ten hosts in 2000. In 2003, during the first heat in Jönköping, she formed part of the hosting team with Charlotte Perrelli (then Nilsson) and Mark Levengood. She made guest appearances during the years as part of interval acts.
Now her next job in Melodifestivalen is to co-host with Christer Björkman, the man who developed Melodifestivalen into the format we know today. So the question is, how does she feel co-hosting the opening heat with him?
– Absolutely excited! He's my sidekick.
A question followers wonder is if Lena will ever consider returning to Melodifestivalen as a singer?
– No I have never considered it after 2004. I love Melodifestivalen, but as you pointed out, I have been there for many times in many different ways, and I think it's interesting to explore the world outside this "bubble".
In a couple of days we will watch Lena Philipsson together with Christer Björkman open the six week national final but as previously announced, Sweden will not opt for the usual six city tour for health and safety reasons. Melodifestivalen will be hosted in Stockholm for six weeks in Annexet in Stockholm without audience. It is a known fact that artists and hosts feed on the energy from the audience and this will be Lena's first Melodifestivalen hosting experience without audience.
– I am fine with the fact that there is no audience. It's still all about the competition, the songs, and the artists performing them, so I think it will work out just fine.
But has Lena heard any other competition songs and what advise does she give?
– No, I haven't, but I expect it to be a mix of different genres as usual.
Any advice for the 28 contestants?
– What I can say is: "Don't be nervous!" Haha. Impossible to say that, I guess. Just be yourself.
Cancelled tour
Outside the Eurovision world, Lena is a big name in the Swedish music industry. She has released fourteen studio albums, with her latest one in 2020 titled "Maria Magdalena", eight compilation albums and giving us over fifty singles. So what has Lena been doing after her Eurovision participation in 2004?
– Well. I have been doing a lot of stage shows, like a "Las Vegas - Show", also various other shows, on my own and with Orup, and a play every couple of years. Without question a lot of music, tv shows and also tried out acting. During this time I also wrote a number of songs for my albums, and released two albums with my own song-writing. The latest project links with my new album "Maria Magdalena" as I have filmed my own videos for every song at this album. Quite busy!
The pandemic hit artists and the music industry very hard and Lena has expressed hope and positivity in the coming months.
– Sadly, I had to cancel a tour and a lot of other things around the release of the album "Maria Magdalena" in 2020. Of course its been scary, then boring, impossible to plan, a lot of frustration, and the worst thing, waiting for the unknown. But now the vaccine is here, so there is hope that I can continue my music journey in the autumn of 2021 and go on my tour.
Lena shares her favorite Melodifestivalen and Eurovision songs:
– Well, I have always said I love the song that Svenne & Lotta competed in Melodifestivalen 1975, Bang en boomerang but in Eurovision it has to be the Dutch 1975 song Ding-a-dong. It made a huge impact on me at the time.
Lena Philipsson had four words to share with our readers
– I Love You All ❤️
Meanwhile we would like to wish all the Melodifestivalen 2021 contestants the best of luck but you can head over to our National Final Selection for more Melodifestivalen 2021 updates.