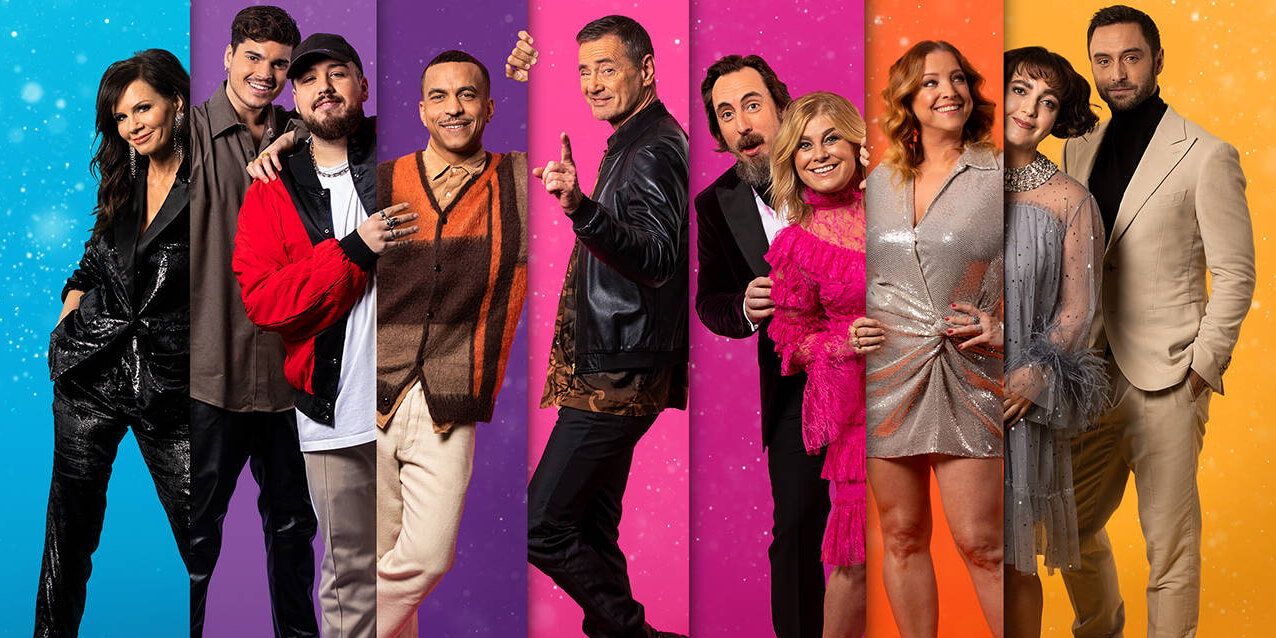 SWEDEN
Sweden: Here are the hosts of Melodifestivalen 2021
9 hosts and Christer Björkman for Melodifestivalen 2021 in Sweden
The Swedish national broadcaster, SVT, has revealed the hosts of Melodifestivalen 2021, who will present the 28 songs for six Saturdays in February and March 2021. Melodifestivalen is a national selection used to select the Swedish song and artist for the Eurovision Song Contest.
The 2021 edition of Melodivestivalen will be different in terms of shows as the 6 week tour has been scrapped and without an audience due to Covid-19. Another different element will be in terms of hosting.
The revamped Melodifestivalen turns 20 this year. For the same length of time, Christer Björkman has been the mind of the revamped competition, therefore he will be the main host over the whole six weeks together with a different artist on a weekly basis.
Christer Björkman will be accompanied by the following Melodifestivalen 2021 hosts:
Deltävling 1: Lena Philipsson
Deltävling 2: Anis Don Demina & Oscar Zia
Deltävling 3: Jason Diakité
Deltävling 4: Per Andersson & Pernilla Wahlgren
Andra Chansen: Shirley Clamp
Final: Måns Zelmerlöw & Shima Niavarani
During the reveal, Björkman stated:
– It is so incredibly honouring to get the question so I felt that I just have to say yes. But after 20 years with the project, I also know what it is I have agreed to, so it is with horror-mixed delight and great respect that I step into the program.
Melodifestivalen 2021 starts on Saturday 6 February at 20.00 on SVT. All six programs are broadcast from Annexet, one of the venues in Stockholm Globe City. All artists were revealed back in December 2020.
Hosts of Melodifestivalen
1959
Thore Ehrling
1960
Jeannette von Heidenstam
1961
Jeannette von Heidenstam
1962
Bengt Feldreich
1963
Sven Lindahl
1965
Birgitta Sandstedt
1966
Sven Lindahl
1967
Maud Husberg
1968
Magnus Banck
1969
Pekka Langer
1971
Lennart Hyland
1972
Gunilla Marcus
1973
Alicia Lundberg
1974
Johan Sandström
1975
Karin Falck
1977
Ulf Elfving
1978
Ulf Elfving
1979
Ulf Elfving
1980
Bengt Bedrup
1981
Janne Loffe Carlsson
1982
Fredrik Belfrage
1983
Bibi Johns
1984
Fredrik Belfrage
1985
Eva Andersson
1986
Lennart Swahn & Tommy Engstrand
1987
Fredrik Belfrage
1988
Bengt Grafström
1989
Yvonne Ryding Bergqvist & John Chrispinsson
1990
Carin Hjulström
1991
Harald Treutiger
1992
Adde Malmberg & Claes Malmberg
1993
Triple & Touch
1994
Kattis Ahlström & Sven Melander
1995
Pernilla Månsson Colt
1996
Pontus Gårdinger & Siw Malmkvist
1997
Jan Jingryd
1998
Pernilla Månsson Colt & Magnus Karlsson
1999
Anders Lundin & Vendela Kirsebom Thommesen
2000
Carola Häggkvist, Lotta Engberg, Lena Philipsson, Loa Falkman, Tommy Körberg, Elisabeth Andreassen, Arja Saijonmaa, Lasse Berghagen, Lasse Holm, Björn Skifs
2001
Josefine Sundström & Henrik Olsson
2002
Kristin Kaspersen & Claes Åkesson
2003
Mark Levengood & Jonas Gardell
2004
Charlotte Perrelli, Ola Lindholm & Peter Settman (Heats & Final), Liza Marklund, Elin "Grynet" Ek & Henrik Johnsson (Second Chance)
2005
Alexandra Pascalidou & Shan Atçi (Heat 1), Henrik Schyffert & Erik Haag (Heat 2), Johanna Westman & Markoolio (Heat 3), Kayo & Micke Leijnegard (Heat 4), Annika Jankell (Second Chance), Jill Johnson & Mark Levengood (Final)
2006
Lena Philipsson (Heats & Final), Carin Hjulström-Livh & Henrik Johnson
2007
Kristian Luuk
2008
Kristian Luuk
2009
Petra Mede
2010
Måns Zelmerlöw, Christine Meltzer & Dolph Lundgren
2011
Rickard Olsson & Marie Serneholt
2012
Gina Dirawi, Sarah Dawn Finer & Helena Bergström
2013
Gina Dirawi & Danny Saucedo
2014
Nour El-Refai & Anders Jansson
2015
Sanna Nielsen & Robin Paulsson
2016
Gina Dirawi (all shows), Petra Mede (Heat 1), Charlotte Perrelli (Heat 2), Henrik Schyffert (Heat 3), Sarah Dawn Finer (Heat 4), Ola Salo, Peter Jöback (Second Chance), William Spetz (Final)
2017
Clara Henry, David Lindgren & Hasse Andersson
2018
David Lindgren
2019
Eric Saade, Sarah Dawn Finer, Marika Carlsson & Kodjo Akolor
2020
David Sundin, Lina Hedlund & Linnea Henriksson
2021
Christer Björkman (all shows), Lena Philipsson (Heat 1), Oscar Zia & Anis Don Demina (Heat 2), Jason Diakité (Heat 3), Per Andersson & Pernilla Wahlgren (Heat 4), Shirley Clamp (Second Chance), Måns Zelmerlöw & Shima Niavarani (Final)
Since 1958 Sweden has participated 59 times in Eurovision Song Contest with great succes. They have won the contest 6 times:
They came last two times (1963 and 1977), and since the introduction of the Semi-finals in 2004 Sweden managed to qualify for the Grand Final 15 out of 16 times! (only skipped the qualification in 2010)