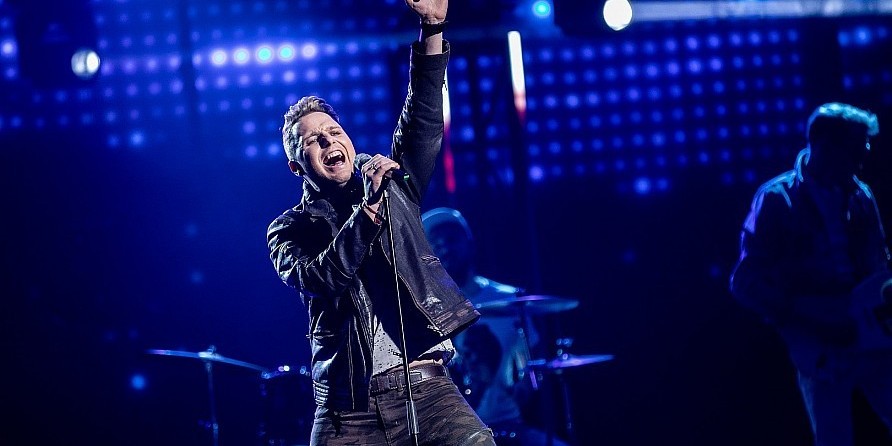 LITHUANIA
Lithuania 2019: Six more acts through to next round of Eurovizijos Atranka
After a weeks break, Eurovizijos Atranka resumed on LRT tonight, with the second group of acts continuing to the next round. Sadly for seven others it was their first and last appearance for this year.
On January 9 2019, thirteen more singers performed in front of the esteemed judges, Ramūnas Zilnys, Padu Kilčiauskienė and Rasa Bubulytė. The Lithuanian public were given a chance to vote for them tonight.
Eurovizija 2019: Heat 2 results
Edgaras Lubys – "To the Sky" (22 points)
Emilija Gogolytė – "Riddle" (16 points)
Justina Budaitė-Junà – "Strength of a Woman" (14 points)
Lukas Bartaška – "River of Hope" (13 points)
Original Copy – "Power of Sounds" (10 points)
Paola Hart - I'll Be Alright" (8 points)
Tirimasu - The Smell Of Your Eyes" (8 points)
Donata Virbilaitė – "Doing the Loop" (7 points)
Gražvydas Sidiniauskas – "Another Movie" (6 points)
Justina Žukauskaitė – "Hit Me Harder" (6 points)
Giedrius Nakas – "Klaidos" (4 points)
Valdas Lacko – "Dare" (3 points)
BANZZZAI – "I Don't Care" (0 points)
This week the judges preferred "Strength of a Woman", co-written by Donny Montell and uber-producer Echoes. However the public weren't so fond of it and it only scored 2 points from them. The public preferred Edgaras Lubys with " To The Sky" and as the judges also liked this song, Edgaras won this heat, by quite a wide margin.
Lithuania has been taking part of Eurovision Song Contest 19 times since its debut in 1994.
The debuting year 1994 Lithuania ended last, and the best result is from 2006 where LT United performed the iconic song "We Are The Winners (of Eurovision)". It didn't win though, but went 6th. Since the introduction of the Semi-finals in 2004, Lithuania has been in Eurovision every year and qualified for the Grand Final 9 out of 15 times.
With both Estonias victory in 2001 ("Everybody") and Latvias victory in 2002 ("I Wanna"), Lithuania is the only Baltic country that haven't won Eurovision Song Contest.