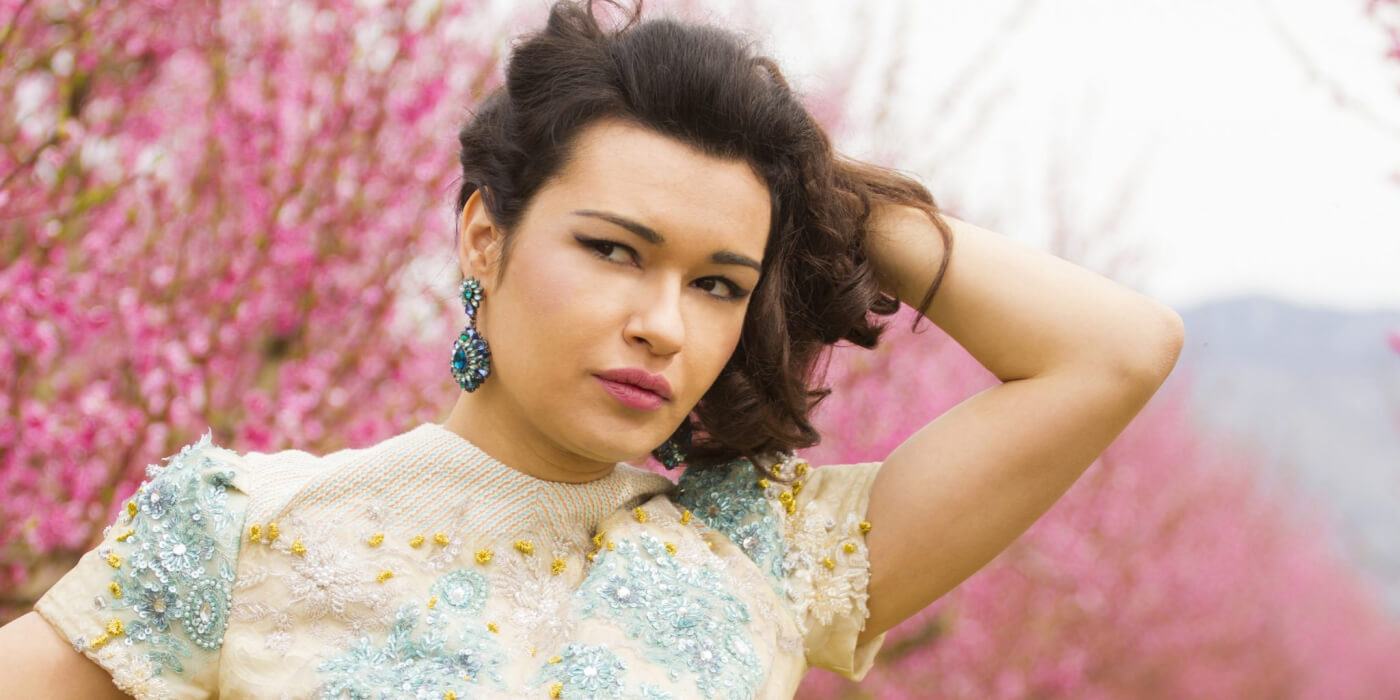 MONTENEGRO
Montenegro: Vladana Vučinić to Eurovision 2022
The Montenegrin public broadcaster has internally picked Vladana Vučinić to represent Montenegro at Eurovision Song Contest 2022 in Turin
This morning, the musical editor of RTCG and head of the broadcaster's Eurovision selection jury, Stana Šalgo, revealed that the 10-member jury has chosen Vladana Vučinić for Eurovision Song Contest 2022.
The announcement took place on the morning show Dobro jutro Crna Goro, after lots of teasing on Social Media.
Earlier this month, the Montenegrin public broadcaster RTCG announced that they have received 30 potential submissions to represent the country at the Eurovision Song Contest 2022 after an open competition of submissions.
The song that Vladana will perform at Eurovision Song Contest 2022 in Turin is titled "Breathe" and will be revealed in February, but in a teaser video posted earlier, Vladana revealed some of the ideas behind the yet-to-be-announced song:
– I know that life is in both black and white keys, and everyday is a brand new song. That's why it's interesting. We only realise what it means to fight for a life when it begins to hurt, and when the cure is the only mission. This is my song, my cure for Europe, and for the world.
Vladana
Vladana Vučinić was born in Podgorica in 1986. Influenced by her mother's interest in music, she grew up refining her talent for singing. She studied musical theory, piano and singing at the Vasa Pavić music school in Podgorica and later studied at the Faculty of Political Sciences at the University of Montenegro.
She has participated in national selections for Eurovision two times before:
She competed in Montevizija 2005, Montenegro's Semi-final for the Serbo-Montenegrin Eurovision selection that year, with the song "Samo moj nikad njen". She placed 18th of 20, failing to move on to the national final, Evropesma 2005.
The year after, Vladana returned to Montevizija in 2006, singing the duet "Željna" together with Bojana Nenezić, placing 11th of 20 and qualified for Evropesma 2006, the national Eurovision selection show for for Serbia and Montenegro. In the final, she finished 15th out of 24.
Montenegro in Eurovision Song Contest
Montenegro has participated in Eurovision Song Contest 11 times since its debut as an independent nation in Eurovision 2007.
They qualified for the Grand Final 2 times out of 11: In 2014, with the song "Moj Svijet" by Sergej Ćetković, and in 2015: Knez with "Adio". Knez finished 13th, which is also the best result for Montenegro.