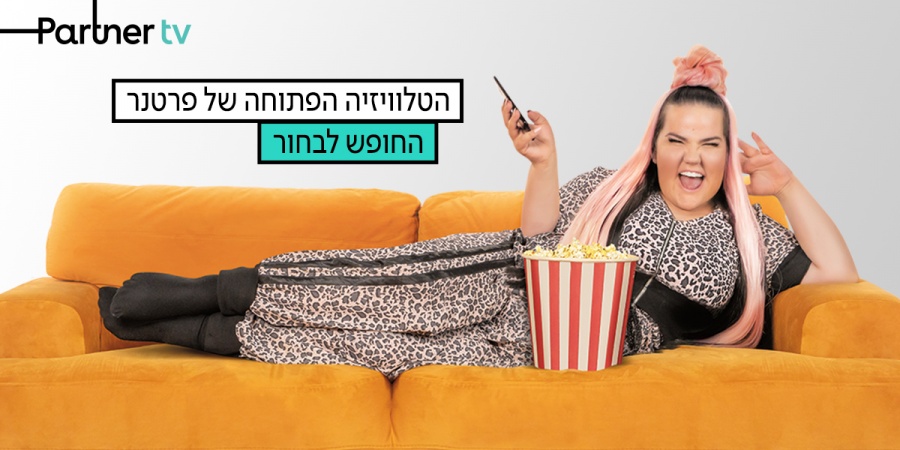 NETTA BARZILAI
Netta starring in her first TV commercial
Netta Barzilai, who won the 2018 Eurovision Song Contest, starring in her first ever TV commercial for Israeli TV service
Only a few months ago Netta Barzilai from Israel was an anonymous singer, but her life has changed completely since she won Eurovision 2018 last May. Now she makes her first appearance in a TV commercial, as part of a new campaign for Israeli TV service, Partner TV, which is an official partner of Netflix in Israel.
Netta and her musical producer Avshalom Ariel created a special verison of "Summer Vaction", an Israeli song written by the late musician and songwritter Noami Shemer. The campaign was led by the "Glickman Shamir Samsonov" advertising agency and the commercial was directed by Karen Hochma, who also directed the official music video of the winning Eurovision 2018 song "TOY".
The filming of the commercial took place last week in Kiev, Ukraine and it features selected scenes from leading Netflix series. Netta bringing her charm and beautiful personality to this commercial – and her famous sounds.
Gay Icon
Since Netta won Eurovision 2018, she became a Gay Icon and a true Diva for the gay community. She continues to perform with her song "TOY" in Israel and around Europe. She also performed in a number of Pride Parades, in cities like Zurich, Madrid, Tel-Aviv, Cologne, Haifa and more.
Recently, Netta revealed in a interview to "Israel Hayom" newspaper, that before she was famous, she used to make 700 Israeli shekels (around 170 EUR) for a wedding performance. Now, she allegedly charges 60,000 Israeli shekels (around 14,000 EUR) for a 15-minutes wedding performance.

Israel has participated 41 times in Eurovision since debut in 1973. They have won the contest four times:
Israel has never ended last in the contest! Since the introduction of semi-finals in 2004, Israel qualified for the Grand Final 9 out of 15 times.