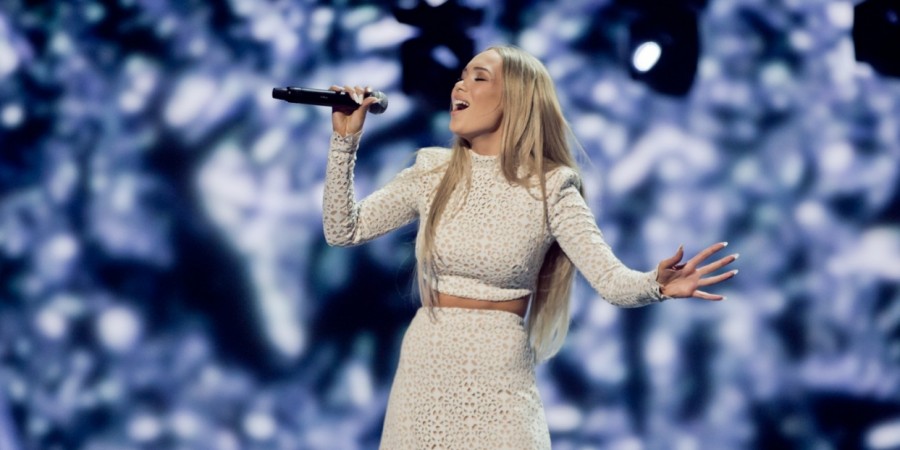 NORWAY
Norway: Agnete wins Melodi Grand Prix 2016
The Norwegian representative at Eurovision Song Contest 2016 will be Agnete with the song "Icebreaker". This was the main result after tonight's Melodi Grand Prix 2016 in Norway.
Tonight Norway decided their act for Eurovision Song Contest 2015 in Stockholm. The Norwegian public voted for Agnete to represent Norway with the song "Icebreaker".
The results were decided solely by public televoting. There were two rounds of voting: In the first voting, the top 4 entries were selected to proceed to the Gold Final: Agnete, Freddy Kalas, Suite 16 and Laila Samuels.
In the Gold Final, the results were revealed by televoting divided into Norway's five regions, and Agnete received amazing 195,728 votes - more than half of all the votes.
Melodi Grand Prix 2016 - results
Agnete – "Icebreaker" (Golden final, WINNER, 195,728 votes)
Freddy Kalas – "Feel Da Rush" (Golden final, 88,128 votes)
Suite 16 – "Anna Lee" (Golden final, 56,671 votes)
Laila Samuels – "Afterglow" (Golden final, 48,865 votes)
The Hungry Hearts feat. Lisa Dillan – "Laika"
Stage Dolls – "Into the Fire"
Stine Hole Ulla – "Traces"
Makeda – "Stand Up"
Pegasus – "Anyway"
Elouiz – "History"
Agnete
Agnete Kristin Johnsen (21) is from Nesseby, Norway. She has been in showbiz since she was 14, where she won the Norwegian Junior MGP and later won the Nordic Junior MGP in 2008, with the song "Oro Jaska Beana". In 2011 she finished second in Melodi Grand Prix. She won the Norwegian version of "Dancing with the stars" in 2014, and played the main character Dorothy in the musical "Wizard of Oz" later same year. She likes pop music and R'n'B, a bit commercialized music, inspired by Beyoncé and Rihanna.
The song "Icebreaker" is written by Agnete herself together with Gabriel Alares and Ian Curnow.
Follow Agnete: Facebook
Melodi Grand Prix 2016
The 54th edition of Melodi Grand Prix (MGP) was held on Saturday 27 February 2016 in Oslo Spektrum, with 10 artists performing live. Hosts were Silya Nymoen and Kåre Magnus Bergh. The winner will represent Norway at Eurovision Song Contest 2016 in Stockholm.
Close to 1,000 songs were submitted to Melodi Grand Prix 2016, and a group of four expert from NRK decided the 10 participants that competed in MGP 2016.
Since the debut in 1960 Norway has participated 54 times in Eurovision. They have won the competition three times:
• 1985: Bobbysocks - "La Det Swinge"
• 1995: Secret Garden - "Nocturne"
• 2009: Alexander Rybak - "Fairytale"
2009 Alexander Rybak - "Fairytale" is still the song that has received most points ever: 387 points – got 12 points from 16 countries. But Norway holds another Eurovision record: The country that ended last most times – 9 last places!
Since the introduction of Semi-finals in 2004, Norway has been very succesful with qualification to the Grand Final 10 out of 12 times.