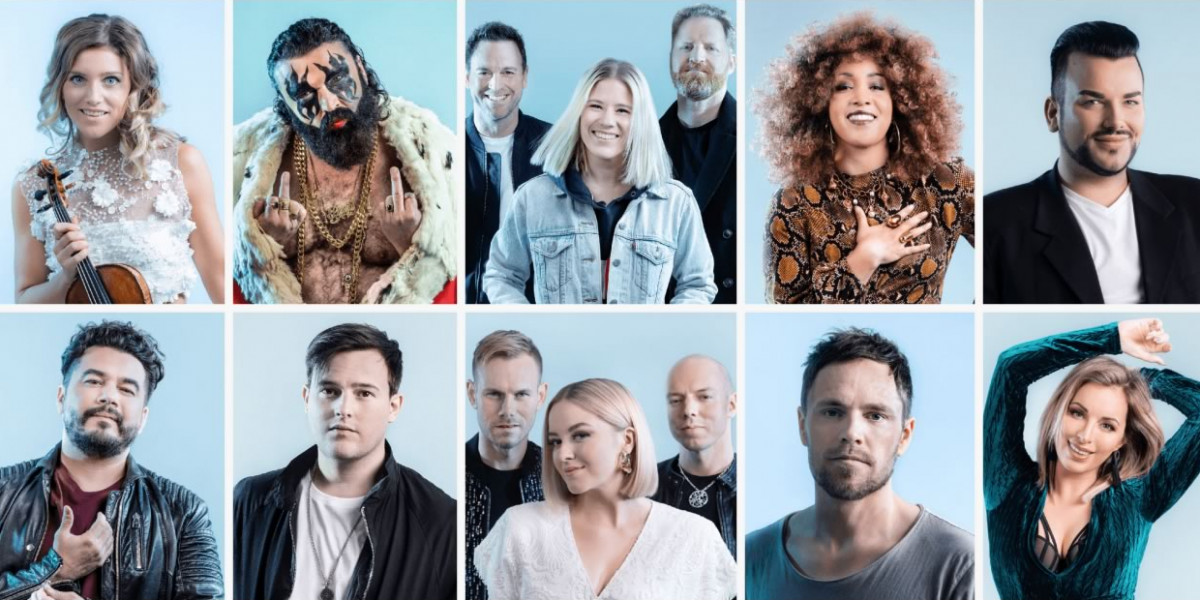 NORWAY
Norway: Here are the 10 songs for MGP 2019
The 10 artists and songs for Melodi Grand Prix 2019 in Norway have been revealed. Listen to the songs and vote in our poll
10 entries have been selected by the Norwegian broadcaster NRK for this year's Melodi Grand Prix (MGP) in Norway, out of more than 1,000 songs submitted. The entries were shortlisted to 60 songs that were presented by several listening groups, who gave their opinions about the songs. NRK chose the final 10 songs and artists.The 10 will compete in the 57th edition of Melodi Grand Prix in Oslo Spektrum on 2 March 2019.
MGP 2019
Adrian Jørgensen – "The Bubble"
Anna-Lisa Kumoji – "Holla"
Carina Dahl – "Hold Me Down"
Chris Medina – "We Try"
D'Sound – "Mr. Unicorn"
Erlend Bratland – "Sing for You"
Hank von Hell – "Fake It"
Ingrid Berg Mehus – "Feel"
KEiiNO – "Spirit in the Sky"
Kjetil Mørland – "En livredd mann"
Hosts of MGP 2019 are Heidi Ruud Ellingsen and Kåre Magnus Bergh. Norwegian viewers can cast their votes via televoting, while an international jury will weigh in on the outcome as well.
Since the debut in 1960 Norway has participated 57 times in Eurovision. They have won the competition three times:
Alexander Rybak's "Fairytale" was the song that has received most points with the old voting system: 387 points – got 12 points from 16 countries. But Norway holds another Eurovision record: The country that ended last most times – 9 last places!
Since the introduction of Semi-finals in 2004, Norway has been very succesful with qualification to the Grand Final 12 out of 14 times.