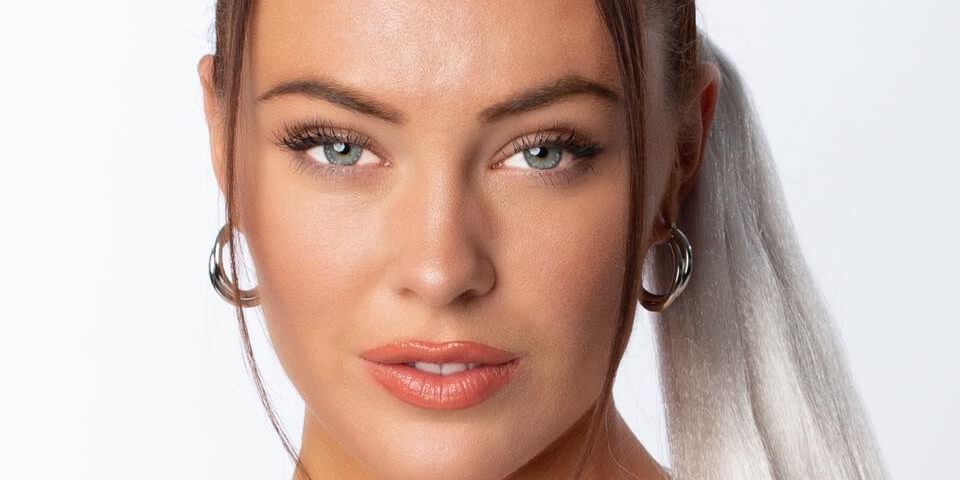 NORWAY
Raylee is ready for MGP 2021: "Everyone is good enough just the way they are"
INTERVIEW After last year's top-4 spot in MGP 2020, Raylee is back: "I just had to give it another shot and this year I'm really aiming for the spot in Eurovision"
We've last seen Raylee taking part in the Norwegian selection Melodi Grand Prix 2020 last year. She participated with the song Wild which was an instant hit with the fans and still buzzing as we speak.
Now she is the favorite to win Saturday's Heat 2 of Melodi Grand Prix 2021.
Raylee recalls some special memories about MGP and couldn't contain her excitement around the national selection process.
– Last year (MGP 2020) was a super experience in every way. Being a part of such a professional production is very cool and it being the 60th anniversary just made it even better. I had so much fun and I'm so happy for the massive response and love I received with Wild.
– I really love everything about MGP and the whole concept about it so I just couldn't resist saying yes when I got the chance. Also, with this amazing song Hero I just had to give it another shot. This year I'm really aiming for the spot in Eurovision.
Hero is written by Andreas Stone Johansson, Anderz Wrethov, Laurell Barker, Thomas Stengaard and Frazer Mac.
From Wild to Hero
Raylee herself immediately identified herself with the song and explains that "Hero" is very important to her.
– This song has a message that is important to me as I want everyone to know and feel that they are good enough just the way they are. We need to believe in ourselves and take control. Build yourself up from within, let your self-confidence grow stronger and create your own destiny. This song is all about self-empowerment. Be your own hero.
When speaking about the song, Raylee is passionate and full of emotions. She is grateful for her team while the process of creating "Hero" was fun and playful.
– My fantastic songwriters had been talking about how uplifting and fun it was that the music from their youth was finally back and hip again. They were wondering if they really could write and produce an 80's song and for the first time be confident that it would be current and exactly what's in demand right now. And they decided, YES!
It was love at first sight (or sound) when I first heard it. There was never any doubt, I knew instantly that this was the perfect song for MGP.Raylee
Raylee also started to talk about the performance that we can expect to watch during the second heat but at a very minimal level:
– I can't say too much about the performance. I don't want to ruin the excitement of seeing the show for the first time on Saturday but let's just say we're bringing the 80's back for sure.
An audience in spirit
Artists seek audiences during a performance because they can feed of from their energy and create a magical moment. But because of the current world pandemic, MGP 2021 will be held without an audience, like other national finals. However, Raylee will still have a virtual audience in mind during her performance on the night.
– It's a bit sad not having the audience there but the most important thing is to keep everyone safe right now. I will feel their presence and support on Saturday anyways and we're going to give everything we got and put on an amazing performance for the audience watching at home.
During the interview, one thing was clear: Raylee wants to represent Norway in the Eurovision Song Contest but win or no win, we have not seen the last of her for sure.
– I've been working really hard to make this show the best one possible and I think the song has an important message. I would be proud to represent Norway and of course, who wouldn't want to make it to the big stage at Eurovision? That's the goal! I'm a hardworking girl so I will continue to work on new songs, and I hope as soon as things clear up and it's possible, to do a lot of shows as well.
Raylee has two songs which are close to her heart when speaking about the Eurovision Bubble which relate to the Eurovision Song Contest itself and MGP:
– One of my favorite memories is when Conchita entered the stage and performed Austria's entry Rise like a Phoenix. It was such a powerful performance. In terms of Melodi Grand Prix, I would say Optimist in honor of Norwegian legend Jan Teigen who passed away last year. I'm a positive person and I'm feeling especially optimistic this year.
Raylee leaves us with a special message.
– I want to thank everyone who's listened to "Hero". I'm sending lots of gratitude and love to the fans who follow and support me and listen to my music. I appreciate each and everyone of you. Take care of each other. Love you!
Meanwhile we would like to wish all the MGP 2021 contestants the best of luck. You can listen to the songs for MGP 2021 on a weekly basis through our National Selection page for Melodi Grand Prix 2021.