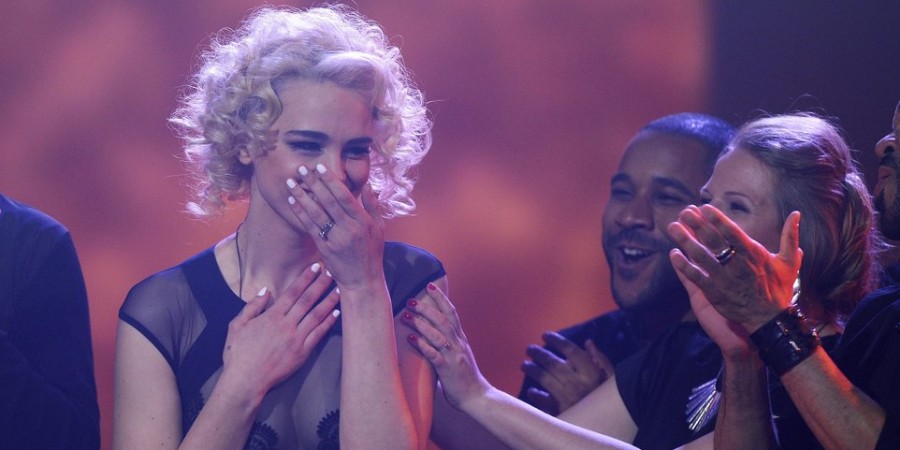 SWITZERLAND
Rykka will represent Switzerland
With her song "The Last Of Our Kind" Rykka convinced the public of her skills and was choosen as the winner of Die Große Entscheidungsshow 2016
Saturday night, none other than Eurovision winner Conchita Wurst was the opening act for Die Große Entscheidungsshow. She immediately set the tone for the rest of the evening. The six chosen ones had the opportunity to present a cover song to show off their skills and musical capacities live one stage. Off course the artists also brought their ESC song hoping to represent Switzerland with it in May.
In between all these great songs, the winner of ESC 2014 captivated the audience again with her well known song "Rise like a phoenix" in duet with the winner of Switzerland got talent Flavio Rizzello.
At the end of the show, a panel of judges together with the TV-audience choose for Rykka to represent Switzerland in Stockholm.
Celine Dion
Rykka, born as Christina Rieder was born and raised in Vancouver. This reminds us all of the Swiss representative from ESC 1988, Celine Dion. With Ne partez pas sans moi, she won the 1988 edition which made her instantly famous in Europe. Will this formula bring more success to Switzerland? We'll all discover the answer to this question in May!
Die Entscheidungsshow 2016 – result
Rykka – "The Last of Our Kind"
Bella C – "Another World"
Vincent Gross – "Half a Smile"
Stanley Miller – "Feel The Love"
Theo – "Because of You"
Kaceo – "Disque d'or"
Stephanie Palazzo – "Perché Mi Guardi Cosi?"
The expert jury
Tanja Dankner, singer and vocal coach
Rafael Antonio, choreographer from Germany
Daniel Meister, SRF, Eurovision editor
Catherine Colombara, RTS
Andrea Bignasca, RSI
Switzerland has been in Eurovision Song Contest since it's beginning in 1956 - in Switzerland. And the winner of the first very Eurovision Song Contest was... Lys Assia from Switzerland with the song "Refrain". Since then, Switzerland won the 1988-contest by an, back then, unknown girl, Céline Dion with the song "Ne Partez Pas Sans Moi" (only ONE point to number two, United Kingdom). A Star was born.
Since then, Switzerland haven't had huge succes in Eurovision. Since the introduction of Semi-finals in 2004, Switzerland only managed to qualify for the Grand Final 4 out of 12 tries. Switzerland is a proud member of "Club Zero", with four contests without any points.