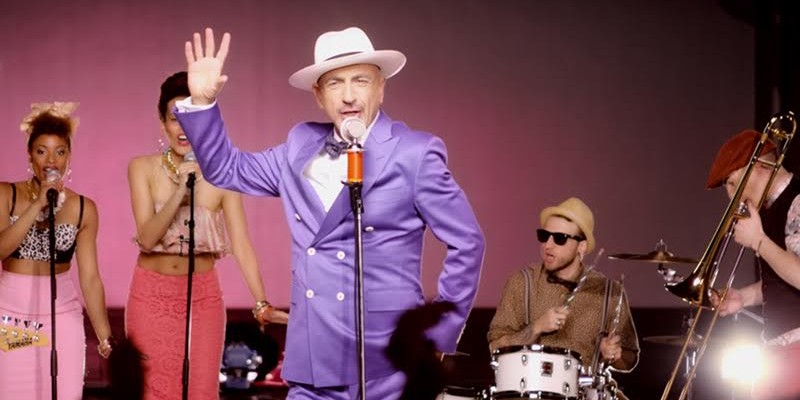 SAN MARINO
San Marino: Serhat to Stockholm
The Turkish born singer Serhat will represent San Marino at Eurovision Song Contest 2016 in Stockholm. The song he will sing in Stockholm will be revealed at a later date
The Sammarinese national broadcaster, SMRTV, has revealed that Serhat Hacıpaşalıoğlu will represent San Marino at Eurovision Song Contest 2016 in Stockholm. It happened at a special press conference at the SMRTV studios, attended by SMRTV Director, Carlo Romeo, and San Marino's Head of Delegation, Alessandro Capicchioni.
The song Serhat will sing at Eurovision Song Contest 2016 in Stockholm has not been selected yet. The song will be revealed at a later date.
Serhat
Serhat Hacıpaşalıoğlu (51) was born and raised in Istanbul, Turkey, and is a singer, producer and television presenter. He has been hosting several shows on Turkish TV in the 90s and 00s. It started with the quiz-show "Jeopardy!" ("Riziko!") on Turkish TRT back in 1994. His musical career started in 1997 where he released his first singles. His most recent single is from 2014: "Je m'adore".
Serhat has been working in both France, Germany and Greece.
Serhat says: »I like challenges and this is a challenge. I believe there are no borders, nationalities don't play a big part especially in music. My destiny, everyone has a destiny in life. All the things were in the right places, they came all together and here I am. I would like to underline this is a big challenge and responsibility, it's unusual, it's not easy. I am very glad, it gives me a big big energy.«
Before today's event, SMRTV called Serhat a "succesful professional already known within Europe"
San Marino is one of the newest Eurovision countries. They have been participating six times since their first Eurovision Song Contest in 2008. But not with great succes. Five out of six participations they didn't manage to qualify for the Grand Final. San Marino qualified for the Grand Final for the first – and only – time in 2014. The worst result was in 2008, where they went last in their Semi-final.