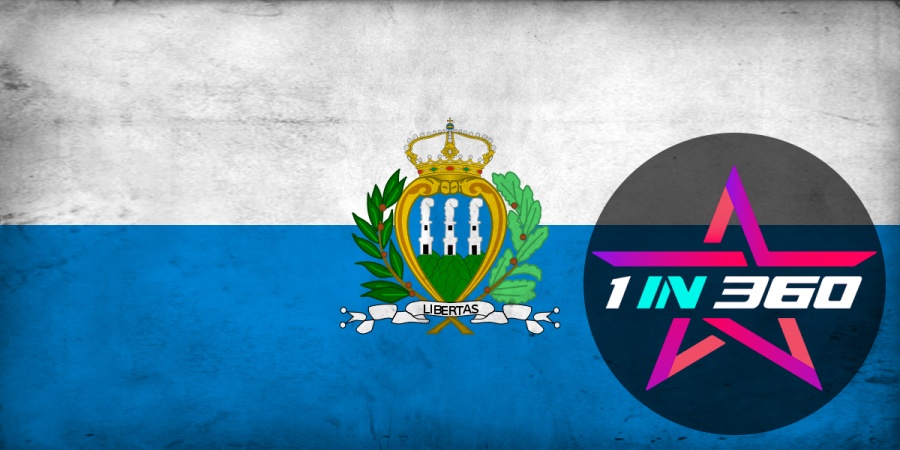 SAN MARINO
San Marino: Worldwide search for Eurovision 2018 entry
San Marino RTV and "1 in 360" are searching for the internet candidate to represent San Marino at the Eurovision Song Contest 2018. Everyone (over 16) from all over the world can participate
The Sammarinese broadcaster, SMRTV, has launched a new competition format to select its entry for Eurovision 2018: 1 in 360.
The first part of the competition is simple: Submit a song, and build support for the song on social media. The songs with strongest support will go through to the live shows.
The winner gets a record label deal and a direct ticket to Eurovision 2018 as representative for San Marino, where they get a chance to perform in front of 200 million people
Any country. Any genre. Any age.
People from all countries can submit songs in any genres. The minimum age is 16 years old.
This is how it works:
1: Submit a song on 1 in 360
Upload a cover of the track that made you fall in love with music or an original piece. Solo or in a group, that's good with us – however, a group may not have more than 6 members. Submissions will be accepted from October 21 through November 30. After this date, no entries will be considered.
2: Build support
Once the song is published on "1 in 360", you can share it on social media and build your public support via likes. We'll invite a total of ten candidates to the first of our seven live recorded shows, which we'll broadcast on the internet and via satellite TV across Europe in January 2018. Parts of the shows will be filmed and broadcast in 360 and virtual reality. Three of the ten candidates may be selected by wildcard.
3: Live shows
In the live shows, you'll battle it out with other candidates until you reach the finals and convince music lovers across Europe that YOU deserve the chance to be crowned as the internet candidate and San Marino's official representative at Eurovision 2018 and perform live in front of 200 million people. Oh, and did we mention that we'll also record an album with you?
San Marino is one of the newest – and smallest Eurovision countries.
They have been participating eight times since their first Eurovision Song Contest in 2008. But not with great succes. In seven out of eight participations they didn't manage to qualify for the Grand Final. San Marino qualified for the Grand Final for the first – and only – time in 2014. The worst results were in 2017 and 2008, where they came last in their Semi-final.